Mastering Property Auctions: Strategic Insights for Successful Bidding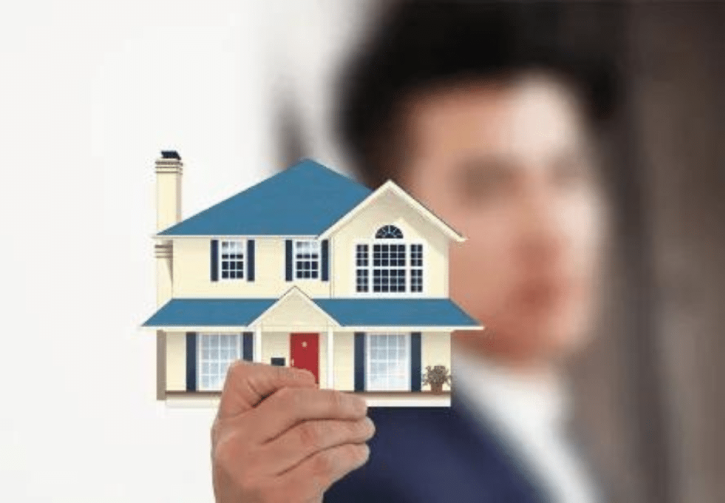 In the ever-evolving world of real estate, property auctions have emerged as a popular and potentially lucrative avenue for savvy buyers. Whether you're an investor eyeing a promising deal or a first-time homeowner seeking a unique property, understanding the intricacies of property auctions can give you a significant edge. This guide delves deep into the strategies and knowledge required to navigate property auctions successfully.
Understanding the Auction Landscape
Property auctions differ significantly from traditional property buying. They often feature properties like foreclosures or fixer-uppers, appealing to a diverse range of buyers. The fast-paced, competitive nature of auctions can be both exciting and daunting, making it essential to comprehend the dynamics at play.
Comprehensive Property Analysis
Before raising your paddle, it's crucial to conduct a thorough inspection of the property. Research its legal status, title information, and understand its market value. Tools and services are available to assist buyers in evaluating properties, ensuring no hidden surprises post-purchase.
Financial Preparedness and Strategy
Financial strategy is the backbone of successful bidding. Start by setting a realistic budget, factoring in additional costs like auction fees and potential renovation expenses. Secure pre-approval for financing to ensure you're in a strong position to finalize the purchase. Remember, setting a bidding limit based on a detailed financial analysis can prevent the pitfalls of overbidding.
Psychological Aspects of Bidding
Beyond mortgage brokers, the Royal Commission's findings have rippled across the financial services industry. From banking to insurance, reforms and changes have been introduced to ensure greater transparency, accountability, and consumer protection. These reforms aim to rebuild trust and ensure that consumers are at the heart of every financial decision.
Congratulations on your successful bid! Now, it's time to finalize the paperwork, secure your financing, and take ownership of your property. Whether you plan to renovate, resell, or move in, having a clear post-auction plan can streamline the transition.
Leveraging Professional Guidance
Property auctions, although accessible for independent navigation, often benefit significantly from professional guidance, including mortgage brokers. Engaging real estate experts can streamline the process, providing assistance with legalities, financial optimization, and tailored financing solutions.
Legal Advisory Assistance
Navigating Legal Requirements: Real estate transactions come with legal intricacies. Legal advisors can help you understand and navigate the legal requirements associated with property auctions, ensuring a smooth and compliant process.
Document Preparation: These professionals assist in preparing and reviewing the necessary documents to complete your property purchase or sale, safeguarding your interests.
Conflict Resolution: In cases of disputes or unforeseen issues during the auction process, legal advisors can offer guidance and resolutions to protect your rights.
Lost Property Auctions Guidance
Exploring Lost Property Auctions: In addition to traditional property auctions, real estate professionals can guide you through the intricacies of lost property auctions, where unclaimed items are auctioned off. They can help you understand the process and requirements.
Bidding Strategy: Real estate experts can assist in developing effective bidding strategies, maximizing your chances of success in lost property auctions.
Risk Assessment: Professionals can provide insights into the potential risks and rewards associated with lost property auctions, helping you make informed decisions in this unique auction space.
Property auctions offer a world of opportunities for informed buyers. With the right knowledge, preparation, and strategy, you can navigate these waters with confidence and secure properties that align with your goals.
Frequently Asked Questions
What are property auctions?
Property auctions are public sales where properties are sold to the highest bidder. They are a popular method for buying and selling real estate, offering a transparent and immediate sale process.
Why are property auctions becoming increasingly popular?
Property auctions offer both buyers and sellers a quick and transparent transaction process. For sellers, it can lead to faster sales, while buyers can benefit from potentially securing a property at a competitive price.
Can I back out after winning a bid at a property auction?
No, winning a bid at an auction is a legally binding commitment. If you win, you are expected to finalize the purchase, or you might face legal consequences.
What strategies can help in successful bidding at property auctions?
Some effective strategies include setting a clear budget, observing competitor bidders, using odd bid increments to throw off competition, and projecting confidence throughout the bidding process.
Can I inspect the property before the auction day?
Absolutely! It's highly recommended to inspect the property, conduct necessary checks, and even get a property valuation to make an informed decision on auction day.
Are there any risks associated with buying at property auctions?
As with any property purchase, there are risks. These might include overpaying due to getting caught up in the auction excitement or buying a property with undisclosed issues. It's crucial to do thorough research and due diligence.
Zippy Financial is an award-winning mortgage brokerage specialising in home loans, property investment, commercial lending, and vehicle & asset finance. Whether you are looking to buy your first home, refinance or build your property investment portfolio, the team at Zippy Financial can help find and secure the right loan for you and your business.
Louisa Sanghera is an award-winning mortgage broker and Director at Zippy Financial. Louisa founded Zippy Financial with the goal of helping clients grow their wealth through smart property and business financing. Louisa utilises her expert financial knowledge, vision for exceptional customer service and passion for property to help her clients achieve their lifestyle and financial goals. Louisa is an experienced speaker, financial commentator, mortgage broker industry representative and small business advocate.
Louisa Sanghera is a Credit Representative (437236) of Mortgage Specialists Pty Ltd (Australian Credit Licence No. 387025).
Disclaimer: This article contains information that is general in nature. It does not take into account the objectives, financial situation or needs of any particular person. You need to consider your financial situation and needs before making any decisions based on this information. This article is not to be used in place of professional advice, whether business, health or financial.