3 Ways a Low-Rate Mortgage Could Cost You More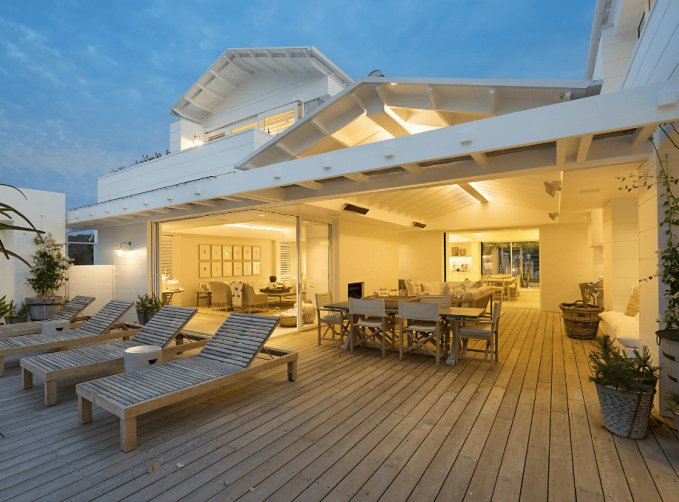 It's one of the first questions that most borrowers ask me when we're shopping around for a home loan:
"What's the cheapest interest rate you can get for me?"
I totally understand the question – the interest rate you pay is going to determine how much your repayments cost you each month. It's a very important part of the equation!
But sometimes, getting too fixated on the interest rate on offer can be like a game of "smokes and mirrors".
Yes, you get the cheap rate – but at what cost?
In certain circumstances, going for the loan with the cut-price interest rate can cost more money in the long run.
Here are 3 ways a low-rate loan can deceive you:
When It's a Honeymoon Rate
Many banks and lenders can fall into the habit of offering a better deal to new customers than to their existing home loan clients.
It is what's known as a honeymoon rate and it can be quite deeply discounted compared to other loans on offer.
However, these types of deals usually only last for 12 months – 2 years at the most.
Once the honeymoon rate ends, you're back on their standard variable rate, which could be even higher than other loans on the market.
When It Is Loaded with Expensive Fees and Charges
Sometimes, you get what you pay for.
If you pay for a basic loan, then it will come with basic inclusions. Think of it like Jetstar. Back when we could freely travel, we had the option of booking a Jetstar flight for a low price.
But once you add on $7 for seat selection, $12 for a sandwich and a coffee, $19 to update your carry-on luggage, a package to allow flexible changes and a credit card fee at the end, your fare is suddenly looking quite expensive.
Meanwhile, if you book a flexible fare with a full service carrier like Virgin Australia or Qantas, it might seem more expensive when you compare the initial price – but all of these inclusions come with the ticket price.
The same type of theory applies with home loans.
Let's say the interest rate on Loan A is 2.7% with a $15 per month account keeping fee. The interest rate on Loan B is 2.8% with a $0 per month account keeping fee.
Depending on the size of your loan, the second option with the higher interest rate could be the less expensive option in the long run.
This is especially the case when you start to make headway with the principal of the loan, and the interest component of your repayment gets smaller and smaller.
When It Prevents You from Accessing Other Benefits
Generally the lowest-priced home loans are known as "basic" loans. They come with very few bells and whistles and don't generally give the borrower access to extra facilities like redraw or offset.
And offset account allows you to "offset" your savings against your mortgage.
If you have $100,000 in savings, for example, and you save that in an offset account against your mortgage, that means you'll pay no mortgage interest on $100,000 worth of your loan.
Your repayment will stay the same each month (assuming it's a principal and interest loan) and the money you DON'T spend on interest will be directed towards the principal part of your mortgage – helping you pay the loan off far more quickly.
When you analyse all of the different loans, interest rates and fees and charges on offer, and you compare them against your specific situation, it quickly becomes clear that sometimes, the loan with the cheapest rate isn't the best deal after all.
Working with experienced mortgage broker can help you by taking into account your income, your expenses and your goals and help you obtain a loan that offers the best deal for your specific situation – so you don't end up spending more than you need to on your
loan repayments
. If you'd like a free mortgage health check or you'd like us to check your borrowing power, contact our friendly team today!
Frequently Asked Questions
What is a Honeymoon Rate?
A honeymoon rate is a discounted interest rate offered to new customers for a limited period, usually between 12 months to 2 years. After this period, the rate reverts to the lender's standard variable rate, which could be higher.
How can hidden fees affect the cost of a low-rate mortgage?
Hidden fees like account keeping fees, application fees, and other charges can add up over time, making a low-rate mortgage more expensive in the long run.
What are the limitations of a basic low-rate loan?
Basic low-rate loans often lack features like redraw or offset accounts. These features can help you save money by offsetting your savings against your mortgage or allowing you to redraw extra repayments.
How can I avoid the pitfalls of a low-rate mortgage?
Working with an experienced mortgage broker can help you take into account various factors like your income, expenses, and financial goals to find a loan that truly suits your needs.
What should I consider apart from the interest rate when choosing a mortgage?
Apart from the interest rate, consider the loan's features, fees, and your own financial situation. Make sure to read the fine print and consult a mortgage broker for personalized advice.
How can Zippy Financial assist me in choosing the right mortgage?
Zippy Financial can provide a free mortgage health check and help you understand your borrowing power. They can guide you through various loan options and help you find a mortgage that aligns with your financial goals.
Come and chat with us before your fixed rate ends, not after! We can help you crunch the numbers, negotiate a new rate, and help with refixing and/or refinancing. Acting early means that we have plenty of time to explore plenty of different options for you and help you find a solution that will allow for a smooth transition.
Louisa Sanghera is an award-winning mortgage broker and Director at Zippy Financial. Louisa founded Zippy Financial with the goal of helping clients grow their wealth through smart property and business financing. Louisa utilises her expert financial knowledge, vision for exceptional customer service and passion for property to help her clients achieve their lifestyle and financial goals. Louisa is an experienced speaker, financial commentator, mortgage broker industry representative and small business advocate.
Louisa Sanghera is a Credit Representative (437236) of Mortgage Specialists Pty Ltd (Australian Credit Licence No. 387025).
Disclaimer: This article contains information that is general in nature. It does not take into account the objectives, financial situation or needs of any particular person. You need to consider your financial situation and needs before making any decisions based on this information. This article is not to be used in place of professional advice, whether business, health or financial.