Unlocking Buyer Advantages: The Power of Home Loan Pre-Approval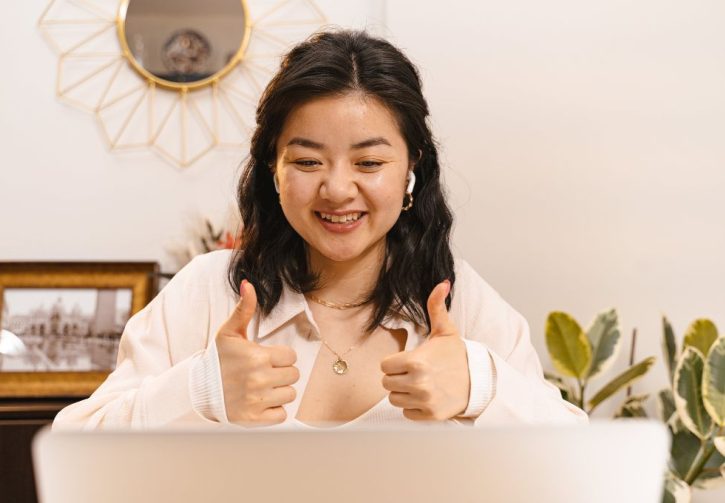 There is a lot to be said for having your home loan pre-approved. Here are three ways pre-approval can help you get ahead of the competition.
Here is a handy tip: you don't have to wait until you have found a home that you would like to buy before making mortgage enquiries with a lender. It is possible to have a home loan pre-approved before you even start to attend open home inspections.
This means that you can be ready with your loan, with only a few formalities to sort out as soon as you have found the right place. Even better, pre-approval does not mean you are committed to taking out a loan as it is not a problem if you have a chance of plans.
Here are three ways home loan pre-approval can put you in front in today's market.
Pre-approval gives you a budget to stick to
When it comes to a big step like buying a home, there is no room for guesswork.
With a pre-approved home loan, you know exactly how much you can borrow, and that is the foundation of your home-buying budget. It means you can focus on a home within your price range and make an offer with confidence.
Pre-approval is especially important if you plan to bid at auction. It sets a clear line in the sand for your highest bid.
In today's market, homes are selling in turbo-charged timeframes. Figures from CoreLogic show the median selling time across our capital cities is just 27 days. So, you need to act fast to avoid missing out! Sellers will not wait around while you head to the bank to see if you can qualify for a home loan.
Having pre-approval in place means that you can get the ball rolling as soon as you find the right home, without having another more organised buyer beat you to it.
Pre-approval can show you are a serious buyer
Nothing says 'genuine buyer' like a home loan pre-approval. Make sure you let the real estate agents know that your loan is pre-approved. It adds clout to your negotiations and gives vendors confidence that you have the finances to follow up on any offer that you make. But consider keeping some information up your sleeve such as how much you have been pre-approved for. After all, the goal for the real estate agent is to get the best price for the vendor, not the buyer.
How reliable is pre-approval?
Home loan pre-approval is not guaranteed that you will get a personal loan. You will not get the green light for sure until you have found a place to buy, and the bank has checked that the property meets their lending criteria.
The lender will also want to see that your personal finances have not changed since you got the pre-approval on the loan.
While there are not many downsides to obtaining a single pre-approval, getting too many over a short period of time with multiple lenders can potentially negatively impact your credit score and ability to take out a loan as lenders might suspect you are financially unstable.
Which pre-approval is better?
Home buyers are often surprised to learn that pre-approval is not available with every lender. Even amongst banks that do offer these services, not all pre-approvals work the same.
You may come across two types of pre-approvals:
System-generated pre-approvals
This type of pre-approval is generated by a lender's computer based on the information that you enter about yourself. You can get a quick result this way, but the catch is that the analysis is not thorough making the outcome unreliable.
If any details you enter are incorrect, the bank's IT system may wrongly say you don't qualify for a home loan.
Fully assessed pre-approvals
This type of pre-approval involves your bank's credit team taking a close look at your finances, credit score and other personal and financial details to be sure you can comfortably manage a home loan.
A full assessment takes more time, but it is worth the wait. It can help you feel more confident that you will be offered a home loan when you find your ideal home.
Do you want to find out more about pre-approval?
If you are looking to buy a home and want to get an edge over the competition (to put in an early offer, for example), then pre-approval might be a much-needed ace up your sleeve.
We can help you work out which lender and which loan product is a good fit for your pre-approval situation. Call us today to take the guesswork out of home loan pre-approval and give yourself a head start over other buyers in the market.
Frequently Asked Questions
What is Home Loan Pre-Approval?
Home loan pre-approval is a process where a lender evaluates a potential borrower's financial situation to determine how much they can borrow before they find a property to purchase.
Why is Getting Pre-Approved Important for Home Buyers?
Pre-approval gives buyers a clear idea of their budget, strengthens their position in negotiations, and speeds up the buying process once they find a property they like.
How Long Does Pre-Approval Last?
Typically, pre-approval lasts for 3 to 6 months, but this can vary depending on the lender.
What Documents are Required for Home Loan Pre-Approval?
Commonly required documents include proof of income, employment verification, credit history, and details of current debts and assets.
Can I Make Multiple Pre-Approval Applications with Different Lenders?
Yes, you can apply for pre-approval with multiple lenders, but be mindful that each application may impact your credit score.
Does Pre-Approval Limit My Options to a Single Lender?
No, getting pre-approved with one lender does not obligate you to take out your mortgage with them. You are free to shop around for the best mortgage deal.
Zippy Financial is an award-winning mortgage brokerage specialising in home loans, property investment, commercial lending, and vehicle & asset finance. Whether you are looking to buy your first home, refinance or build your property investment portfolio, the team at Zippy Financial can help find and secure the right loan for you and your business.
Louisa Sanghera is an award-winning mortgage broker and Director at Zippy Financial. Louisa founded Zippy Financial with the goal of helping clients grow their wealth through smart property and business financing. Louisa utilises her expert financial knowledge, vision for exceptional customer service and passion for property to help her clients achieve their lifestyle and financial goals. Louisa is an experienced speaker, financial commentator, mortgage broker industry representative and small business advocate.
Louisa Sanghera is a Credit Representative (437236) of Mortgage Specialists Pty Ltd (Australian Credit Licence No. 387025).
Disclaimer: This article contains information that is general in nature. It does not take into account the objectives, financial situation or needs of any particular person. You need to consider your financial situation and needs before making any decisions based on this information. This article is not to be used in place of professional advice, whether business, health or financial.