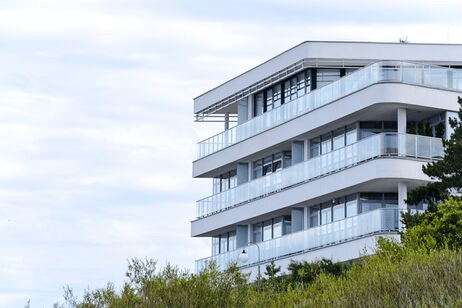 If you are sitting on a tidy amount of equity in your current home or have money to invest and are considering investing in property, as Sting once famously sung, it is something that you should "do do do." However, all those dos come with an equal serving of don'ts. Whilst there are many factors to consider when buying a family home, buying an investment property involves an added layer of financial responsibility. But if you do the correct due diligence, and don't make a hasty, ill-considered purchase, you will be rewarded with a solid investment that will provide you with healthy returns.
Dos…
Do… Your homework and consider carefully the location of your investment property. It needs to be close to amenities, shops and transport. Don't blindly chase the supposed hot spots or locations with a glut of new apartments – you do not want to buy where there might be an oversupply, putting a squeeze on rental returns and capital growth.
Do… Your sums properly. Look at capital growth as well as rental returns and buy with an eye to maximising both, in the short and long term.
Do… Talk to your accountant or financial adviser before you start on your investment journey. They will be able to provide you with a clear plan of your finances so you won't find yourself getting in over your head.
Do… Use the resources of property investment companies. Many offer their services for free and have proven track records of supplying property to investors, day in and day out.
Do… Talk to your broker. They will be able to compare loans from the big four banks, as well as smaller lenders, who are more flexible with their loan criteria.
Don'ts…
Don't… Fall in to the trap of listening to advise from family, friends or idle social media chatter. There is a lot of terrible stuff on the internet, even without all the trolls, so avoid making decisions based on something you read on an online forum. Hard facts from reputable professionals are a lot more reliable than good intentions.
Don't… Buy a property for the wrong reasons. The idea is to purchase an investment property that will give you the best returns. It is not a home for yourself or your children, or a place for you to holiday. Approach the deal with the same detachment with which you would invest in the stock market.
Don't… Forget to consider all the tax implications. There are a of myriad tax implications unique to each investment and loan structure. Many, such as negative gearing and depreciation, are likely to save you money, so talk to your accountant and provide them with a thorough tax depreciation schedule.
Don't… Manage your property. In an attempt to save a few bucks, manly people fall into the trap of trying to manage their property themselves, leading to undue worry and expense. In today's cut-throat rental market, it is essential to use a letting agent who will properly vet potential tenants and ensure your property is well maintained.
Don't… Underestimate the true cost of property investment. By talking to and employing the skills of experts in the field, you will be able to assess the many ongoing costs of having a rental property and gain a clearer picture of the returns.
This article contains information that is general in nature. It does not take into account the objectives, financial situation or needs of any particular person. You need to consider your financial situation or needs before making any decisions based on this information.