Apartment Living: a Head Start into the Real Estate Market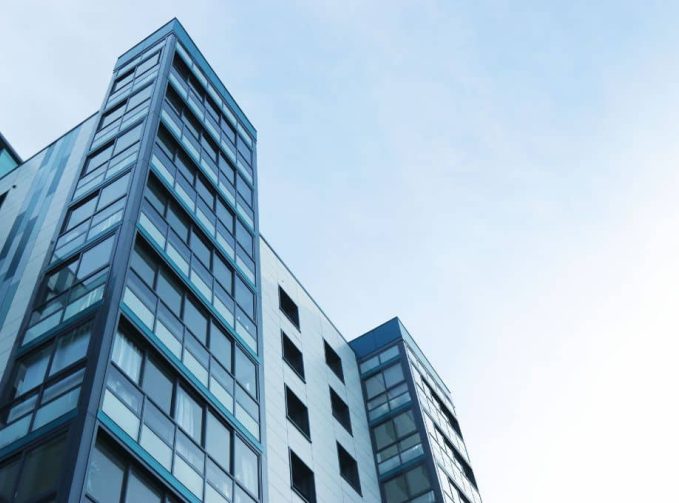 Buying a home for the first time can be challenging, especially with house prices soaring in recent years. Could switching from house hunting to apartment hunting be the way forward?
There is no denying that getting into the property market in today's economic climate is not easy. The average Australian house price is now $725,000 – that is 30% more expensive than the average national apartment price.
Comparing the price gap to September 2021, when the national median house price was $570,000 – just 9.6% higher than the median apartment price of $520,000. But is opting for an apartment the right move for you?
Affordability, Lifestyle, and Location
Lower prices make it quicker for you to save a deposit for an apartment and could also make you eligible for better stamp duty concessions (either reducing your stamp duty bill or eliminating it entirely depending on your state or territory).
Whilst an apartment may not always have space to accommodate future expansions to your life and family, they are often located in thriving local community hubs with amenities, shops, and transport at your doorstep, which is great for young families still wanting to be in the middle of the action.
Owning a house can have advantages over owning an apartment. For starters, you don't have to fork out for body corporate fees and the capital growth you can gain from owning a plot of land often makes house ownership more attractive.
But buying an apartment, rather than holding off until you can afford a house also offers investment potential. By purchasing an apartment, you are investing and building up your equity rather than paying off someone else's mortgage if you are renting.
While you may not be able to buy the house just yet, an apartment can provide a valuable stepping stone to reaching that goal. And you should be able to hang onto the apartment when you upgrade to a home, where you could get rental income if you buy in the right spot.
The apartment upkeep can also be easier because those body corporate or strata fees go towards various maintenance activities.
If apartment living is not for you, there are other cost-effective options to explore.
You could consider searching slightly further, with recent research identifying "sister suburbs" that are up to 200% cheaper than their in-demand neighbouring suburbs.
Rent-to-own arrangements could also make it easier for you to get into the market. These arrangements enable tenants to buy the property they have been renting once the lease ends, at a previously agreed price.
Whether you are in the market for a house or an apartment, there are government schemes that can help you fast-track home ownership and save. The federal government has three low deposits, no lenders mortgage insurance (LMI) schemes available for eligible first-home buyers, regional first-home buyers, and single parents. Eligible buyers can purchase a home with a deposit of as little as 5% through the First Home Guarantee and Regional First Home Guarantee. Not paying LMI can save anywhere between $4,000 and $35,000 – depending on the property price and the deposit amount. Furthermore, eligible first-home buyers can bundle the federal home guarantee schemes with other state government first-home buyer grants and stamp duty concessions for major savings.
Frequently Asked Questions
Why is buying an apartment considered a head start into the real estate market?
Buying an apartment is generally more affordable than buying a house, making it easier for you to save for a deposit. Apartments are often located in convenient areas with easy access to amenities, shops, and transport, making them an attractive option for first-time homebuyers.
What are the hidden costs associated with owning an apartment?
Owning an apartment usually involves paying body corporate or strata fees, which go towards maintenance activities. These fees are an additional cost to consider when budgeting for an apartment.
How can owning an apartment be a good investment?
Owning an apartment can serve as a stepping stone to owning a house. It offers investment potential as you can build equity and even earn rental income if you buy in the right location.
What are some alternative affordable options for entering the property market?
You could consider rent-to-own arrangements or look for properties in "sister suburbs" that are cheaper than in-demand neighboring areas. Various government schemes can also help you fast-track homeownership.
How can government schemes assist in buying an apartment?
The federal government offers low deposit, no lenders mortgage insurance (LMI) schemes for eligible first-home buyers, regional first-home buyers, and single parents. These can be bundled with state government grants and stamp duty concessions for additional savings.
What role can Zippy Financial play in helping me buy an apartment?
Zippy Financial can assist you in finding a suitable loan, organizing your finances, and informing you about government schemes you may be eligible for, helping you get into your first home sooner.
If you would like to stop renting and get a place of your own, give us a call. Not only can we help you find a suitable loan and help organise your finances, but we also know the government schemes you may be eligible for to help you get into your first home sooner.
Louisa Sanghera is an award-winning mortgage broker and Director at Zippy Financial. Louisa founded Zippy Financial with the goal of helping clients grow their wealth through smart property and business financing. Louisa utilises her expert financial knowledge, vision for exceptional customer service and passion for property to help her clients achieve their lifestyle and financial goals. Louisa is an experienced speaker, financial commentator, mortgage broker industry representative and small business advocate.
Louisa Sanghera is a Credit Representative (437236) of Mortgage Specialists Pty Ltd (Australian Credit Licence No. 387025).
Disclaimer: This article contains information that is general in nature. It does not take into account the objectives, financial situation or needs of any particular person. You need to consider your financial situation and needs before making any decisions based on this information. This article is not to be used in place of professional advice, whether business, health or financial.