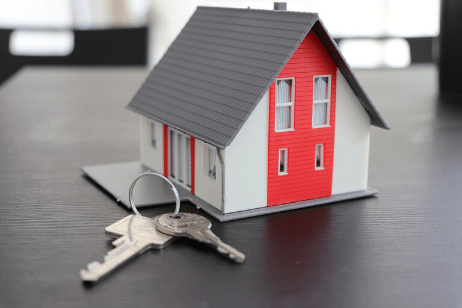 If you have a mortgage on your home, there is a good chance you have some equity – and if that's the case, you may be able to refinance your loan to access some of that money, so you can have funds on hand to ride out this uncertain period.
What is Equity?
Recently, I spoke with a client who said she had no equity in her property, as she'd only bought the home six months earlier. It turns out, she had almost $400,000 in equity in the loan! She just wasn't sure what equity was.
Put simply, equity is the difference between the current value of your property and the loan balance against it.
In my client's case, her home was worth $1,000,000 and her loan was $600,000. She therefore has equity of $400,000.
How can You Access Your Equity?
Property as an asset class is not a very liquid asset – meaning, once you buy a property and hand over your deposit, your funds and any growth in value can be "trapped" there. That is, unless you decide to sell the property or you refinance.
When you refinance you can draw out equity and keep those extra funds in an offset account. While in offset, they are "offsetting" the loan balance, which means you don't pay any interest on those funds.
However, with the money accessible, you have the financial breathing space to manage the next six months and beyond.
How does Refinancing to Access Equity Work?
Let's go back to my client as an example. She currently has a loan of $600,000 and a loan repayment of $2,450 per month.
If we refinance her loan to $650,000 on a variable-rate loan of 2.5%, her loan repayment will increase to $2,550 per month. This means she will have to find another $100 per month for her mortgage repayment.
However, she will also have access to $50,000 in equity, which will now sit in her offset savings account. She can use these funds to pay the gas and electricity bills, school fees, groceries and any other obligations she is having trouble paying during this pandemic.
Importantly, while the funds are sitting in her offset account, no interest will be charged against them. The interest on $50,000 at 2.5% is $1,250 per year or $104 per month. If the borrower doesn't dip into those savings for one month, then the monthly repayment will stay the same at $2,550 – but $104 of that repayment will go towards the principal of the loan, instead of being paid in interest.
How much does Refinancing Cost?
Shifting your home loan to a better deal to access a cheaper interest rate and release some equity can come with some fees and charges. These may include:
Break Fees or Exit Costs: may be levied by your existing lender, if you exit a fixed-rate loan. It can range from several hundred to several thousand dollars.
Application Fees: also known as loan establishment fees, these are charged by your new lender to cover the cost of preparing documentation for the new mortgage. It ranges from $200 – $700.
Loan Approval Fees: may also be charged by your new lender and cost between $300 – $700.
Loan Settlement Fees: these are home loan "exit" fees and generally cost between $160 – $350, charged by your existing lender.
Additional Lenders Mortgage Insurance (LMI): if you are refinancing to an amount that is above 80% of the property's valuation, you might be required to pay LMI.
Mortgage Registration and Account Fees on the New Loan: these vary depending on the bank or lender.
Keep in mind that if you are refinancing an investment property, some of these fees and charges may be tax deductible.
Also, many lenders are currently offering cash-back offers and incentives to entice you across to them. These are valued between $2,000 and $4,000, which is more than enough to offset the fees and charges involved in refinancing.
You also have the potential to save money across the life of your loan, with a reduced interest rate. If you'd like to explore your options and see what deals are available to you when it comes to refinancing, contact us today for an obligation-free consultation.
This article contains information that is general in nature. It does not take into account the objectives, financial situation or needs of any particular person. You need to consider your financial situation or needs before making any decisions based on this information.