The Evolving Role of Mortgage Brokers in Today's Property Market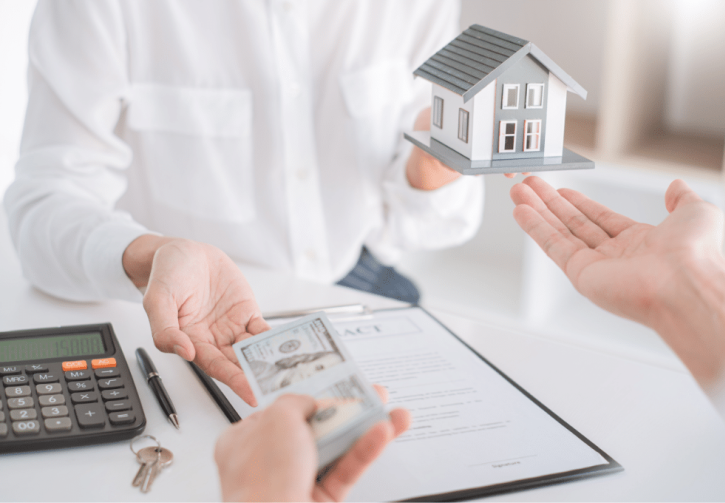 The property market has always been a dynamic landscape, influenced by various economic, political, and social factors. With fluctuating property values and house prices, navigating this market can be challenging for many. This is where the expertise of mortgage brokers comes into play. Their role, traditionally seen as intermediaries between lenders and borrowers, has evolved significantly in recent times, making them an indispensable part of the modern property market.
What Does a Mortgage Broker Do in the Property Market?
At its core, a mortgage broker acts as a bridge between potential borrowers and lenders. They assess an individual's financial situation, understand their property aspirations, and then scour the market to find the best loan products that align with the client's needs. But their role doesn't end there. With their comprehensive knowledge of property values, house prices, and market trends, they offer insights that can be pivotal in making informed property investment decisions.
The Value Proposition of Mortgage Brokers in the Property Market
In today's property market, where house prices can be volatile and property values are subject to rapid changes, the guidance of a mortgage broker can be invaluable. They not only provide tailored loan solutions but also offer a holistic view of the market, ensuring clients get the best value for their money. Their expertise extends beyond just understanding loan products; they have their fingers on the pulse of the market, ensuring their clients are always a step ahead.
How Top Mortgage Brokers Stand Out in the Property Market
The property market is vast, and standing out requires more than just basic knowledge. Top mortgage brokers today leverage technology, continuously update their market knowledge, and adapt to the ever-changing landscape of property values and house prices. They understand that in the digital age, clients seek quick, efficient, and personalized services. By offering tailored solutions and leveraging technology, they ensure a seamless borrowing experience, making them a preferred choice for many.
The Modern Mortgage Broker – Beyond Just Lending
In the ever-evolving landscape of real estate and finance, the role of the modern mortgage broker has undergone a significant transformation. While lending remains a core function, today's mortgage brokers are recognized as property market experts who offer a wide range of services. These include insights into property values, predictions on house prices, and the provision of comprehensive financial advice. Their expanded role ensures that clients not only secure a loan but also make a sound and informed property investment.
Financial Advisory Services
Budget Analysis: Modern mortgage brokers offer comprehensive financial advisory services, including in-depth budget analysis. They help clients assess their financial capacity and determine the most suitable loan options to meet their long-term objectives.
Debt Management Strategies: Brokers provide guidance on managing existing debts and financial responsibilities, helping clients make informed decisions about how to structure their loans and manage their finances more effectively.
Investment Planning: Mortgage brokers can aid clients in creating long-term investment plans that align with their property goals. This may involve strategies for property portfolio growth or wealth creation through property investments.
Why Choose a Mortgage Broker Over Direct Lending in the Property Market
Direct lending might seem like a straightforward option, but the property market's complexities require expert navigation. Mortgage brokers, with their wide access to loan products and deep understanding of property values and house prices, offer a personalized service that direct lenders often can't match. They ensure that clients get the best deals, tailored to their unique needs, making the property buying process smooth and hassle-free.
The property market, with its ever-changing dynamics, requires expertise and knowledge. Mortgage brokers, with their evolving role, have proven to be the guiding light for many aspiring property owners. Whether it's understanding property values, predicting house prices, or offering tailored loan solutions, their comprehensive services make them an integral part of the modern property market.
Frequently Asked Questions
What is the role of a mortgage broker in the property market?
A mortgage broker acts as an intermediary between potential borrowers and lenders, helping clients find the best mortgage products and rates tailored to their financial situation and property goals.
How has the role of mortgage brokers evolved over the years?
With the rise of digital platforms and increased competition in the lending market, mortgage brokers have expanded their services to offer more personalized advice, financial education, and a broader range of loan products.
Why is it beneficial to work with a mortgage broker in today's property market?
Mortgage brokers have access to a wide range of loan products, can negotiate better rates on behalf of clients, and provide expert advice on the ever-changing property market dynamics.
Can mortgage brokers assist with refinancing?
Yes, mortgage brokers can help clients evaluate their current loans and find better refinancing options that suit their changing financial needs.
How do mortgage brokers ensure they recommend the best loan products?
Reputable brokers conduct a thorough analysis of a client's financial situation, needs, and property goals. They then compare various loan products from multiple lenders to recommend the most suitable options.
Are there any regulatory standards for mortgage brokers?
Mortgage brokers are regulated by industry standards and must adhere to ethical practices, ensuring transparency and the best interests of their clients.
Zippy Financial is an award-winning mortgage brokerage specialising in home loans, property investment, commercial lending, and vehicle & asset finance. Whether you are looking to buy your first home, refinance or build your property investment portfolio, the team at Zippy Financial can help find and secure the right loan for you and your business.
Louisa Sanghera is an award-winning mortgage broker and Director at Zippy Financial. Louisa founded Zippy Financial with the goal of helping clients grow their wealth through smart property and business financing. Louisa utilises her expert financial knowledge, vision for exceptional customer service and passion for property to help her clients achieve their lifestyle and financial goals. Louisa is an experienced speaker, financial commentator, mortgage broker industry representative and small business advocate.
Louisa Sanghera is a Credit Representative (437236) of Mortgage Specialists Pty Ltd (Australian Credit Licence No. 387025).
Disclaimer: This article contains information that is general in nature. It does not take into account the objectives, financial situation or needs of any particular person. You need to consider your financial situation and needs before making any decisions based on this information. This article is not to be used in place of professional advice, whether business, health or financial.