First Time Buyers: Your Time is Now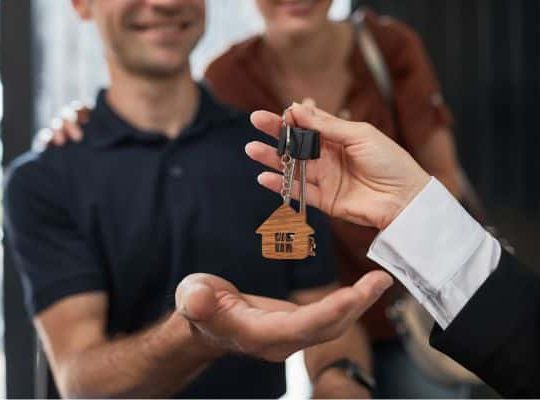 For first time buyers, navigating the property market can be a daunting yet exciting journey. With the current market dynamics, it's an opportune moment to consider stepping into homeownership. This guide aims to provide insights and advice for first time home buyers looking to make their mark in the property world.
Current Market Analysis for First-Time Buyers
The real estate market is always evolving, and understanding these changes is crucial for first time buyers. Recent trends indicate a shift in property prices and interest rates, creating unique opportunities. While challenges such as market volatility exist, the potential for finding value in this landscape is significant.
Financial Considerations for First-Time Buyers
One of the most critical aspects for first time buyers is financial planning. It's essential to assess your budget, explore various mortgage options, and understand the long-term implications of a home loan. Economic changes, such as fluctuating interest rates, can impact your buying power, making it vital to stay informed and prepared.
Benefits and Challenges of Buying Now
The current market offers several benefits for first time buyers. Lower interest rates in some regions can make mortgages more affordable. However, challenges like rising property prices in certain areas should not be overlooked. Weighing these factors is key to making a well-informed decision.
Government Schemes and Incentives
Governments often provide schemes and incentives to support first time home buyers. These can include grants, tax concessions, and other financial aids that make entering the property market more accessible. Staying updated on these offerings can significantly aid in your home buying journey.
Exploring First-Time Homebuyer Schemes and Incentives
Grants for Down Payment Assistance: Delve into government grants designed to assist with down payments. Many jurisdictions offer financial support to first-time homebuyers, helping them accumulate the necessary funds for a down payment. Understanding the eligibility criteria and application process for these grants is essential for maximizing financial benefits.
Tax Concessions and Rebates: Explore the various tax concessions and rebates available to first-time homebuyers. Governments may provide tax incentives, such as reduced stamp duty or exemptions for qualifying purchases. Familiarizing oneself with these incentives ensures that homebuyers can optimize their financial position during the property acquisition process.
Low-Interest Loan Programs: Discuss government-sponsored low-interest loan programs aimed at supporting first-time homebuyers. These initiatives often provide access to loans with favorable interest rates, easing the financial burden associated with mortgage repayments. Awareness of such programs enables homebuyers to explore cost-effective financing options.
Regional and National Programs for Homebuyers
Understanding Regional Variations: Highlight the importance of understanding regional variations in government schemes. Different regions may have specific programs tailored to their unique housing market challenges and economic conditions. Prospective homebuyers should research and compare regional offerings to capitalize on the most advantageous schemes available.
National Initiatives for Homeownership: Explore national initiatives aimed at promoting homeownership. Some countries implement comprehensive homeownership programs that encompass grants, subsidies, and favorable financing terms. Being aware of these overarching initiatives allows homebuyers to tap into a range of benefits provided at the national level.
Community-Specific Incentives: Discuss community-specific incentives that complement government schemes. Certain communities or municipalities may offer additional incentives to encourage property ownership. These can include community grants, development incentives, or partnership programs that enhance the overall attractiveness of homeownership in specific areas.
Long-Term Investment Perspective
Buying a home is not just a lifestyle choice but also a long-term investment. For first time buyers, it's important to consider the future implications of homeownership, such as property value appreciation and building equity, compared to renting.
Seeking Professional Advice
The complexity of the property market makes seeking professional advice invaluable. Real estate experts and mortgage brokers can offer tailored guidance, helping you navigate through the maze of property buying and financing.
Preparing for Homeownership
Preparation is key for first time buyers. This includes improving your credit score, understanding the home buying process, and being ready for the responsibilities of homeownership. A solid preparation will pave the way for a smoother home buying experience.
For first time buyers, the current market presents both challenges and opportunities. With the right approach and guidance, this could be your time to step into the world of homeownership.
Frequently Asked Questions
Is now a good time for first time buyers to enter the property market?
Yes, current market conditions, including changes in property prices and interest rates, present unique opportunities for first time buyers to enter the property market.
What financial considerations should first time buyers keep in mind?
First time buyers should consider their budget, explore different mortgage options, and understand the long-term financial implications of buying a home, especially in light of fluctuating interest rates.
What are the benefits of buying a home in the current market for first time buyers?
Benefits include potentially lower interest rates in some areas, making mortgages more affordable, and the opportunity to invest in a property that may appreciate in value over time.
What challenges might first time buyers face in the current market?
Challenges can include rising property prices in certain areas and market volatility, which may impact affordability and the availability of desirable properties.
How important is seeking professional advice for first time buyers?
Seeking professional advice is crucial as it helps navigate the complexities of the property market and mortgage process, ensuring informed decision-making.
What should first time buyers consider when choosing a property?
First time buyers should consider factors such as location, property size, potential for appreciation, and their long-term living needs when choosing a property.
We'd love to help you take that first step towards buying your very own home. Give us a call to discuss how we can make the home loan process simple and stress-free, so all you have to worry about is the house-hunting.
Louisa Sanghera is an award-winning mortgage broker and Director at Zippy Financial. Louisa founded Zippy Financial with the goal of helping clients grow their wealth through smart property and business financing. Louisa utilises her expert financial knowledge, vision for exceptional customer service and passion for property to help her clients achieve their lifestyle and financial goals. Louisa is an experienced speaker, financial commentator, mortgage broker industry representative and small business advocate.
Louisa Sanghera is a Credit Representative (437236) of Mortgage Specialists Pty Ltd (Australian Credit Licence No. 387025).
Disclaimer: This article contains information that is general in nature. It does not take into account the objectives, financial situation or needs of any particular person. You need to consider your financial situation and needs before making any decisions based on this information. This article is not to be used in place of professional advice, whether business, health or financial.