Navigating the Path to Your Ideal Australian Home Loan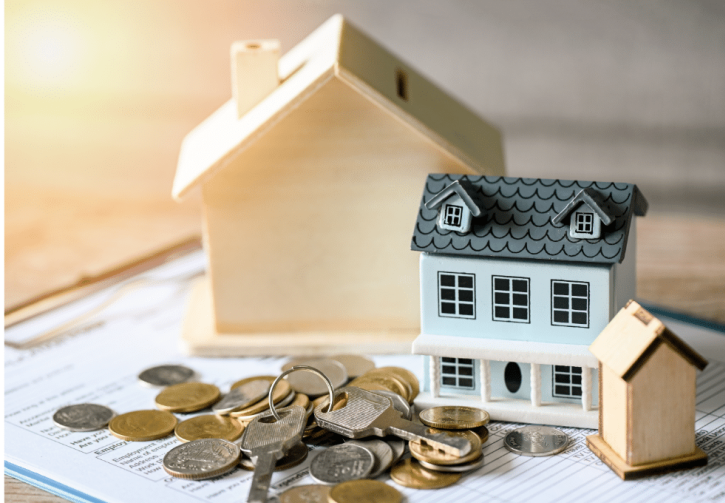 Navigating the world of home loans can be daunting, especially with the myriad of options available. Whether you're a first-time homebuyer or looking to refinance, understanding the basics is crucial. In this guide, we'll delve into what makes a home loan the "best" in Australia, the advantages of a basic home loan, and how to determine the most suitable option for you.
Every potential homeowner should be familiar with the different types of home loans available. While there are several options, a basic home loan stands out for its simplicity. Unlike its counterparts that come with various features and add-ons, a basic home loan offers a straightforward approach, often with lower interest rates. It's an ideal choice for those who prefer a no-frills loan without the added complexities.
What Makes a Home Loan the "Best" in Australia?
The term "best" is subjective and varies based on individual needs. However, several factors can determine the best home loan in Australia:
A competitive interest rate can save you thousands over the life of the loan.
Features like offset accounts, redraw facilities, and flexible repayment options can make a loan more attractive.
The ability to make extra repayments or switch between fixed and variable rates can be beneficial.
Look out for ongoing fees, application fees, and any other charges.
Efficient and friendly customer service can make the loan process smoother.
Advantages of Opting for a Basic Home Loan
A basic home loan offers several advantages:
Without the added features, it's easier to understand.
Fewer features often mean lower rates.
With fewer fees and charges, it can be a more affordable option.
How to Determine the Best Home Loans in Australia
Finding the best home loans in Australia requires research and comparison:
Use online comparison tools to compare interest rates, fees, and features.
Brokers have access to a wide range of loan products and can offer personalized advice.
Reviews and Testimonials:
Previous customers' experiences can provide insights into the lender's service quality.
Lenders that have received awards or recognitions often provide top-notch services.
Tips for First-time Homebuyers
Understand Your Finances:
Know your budget and how much you can afford.
A good credit score can lead to better interest rates.
Getting pre-approved gives you a clearer picture of what you can afford.
Factor in costs like stamp duty, legal fees, and other charges.
The Role of Mortgage Brokers in Finding the Best Home Loan
Mortgage brokers play a pivotal role in the home loan process. They provide access to a broader range of products, offer personalized advice based on your financial situation, and assist in the application process, ensuring it's efficient and hassle-free.
Frequently Asked Questions
What is an Australian home loan?
An Australian home loan is a financial agreement between a borrower and a lender, typically a bank or financial institution, where the lender provides funds to the borrower to purchase a property in Australia. The borrower agrees to repay the loan amount, along with interest, over a specified period.
How do I determine the ideal home loan for me?
The ideal home loan depends on your financial situation, goals, and preferences. Consider factors like the loan amount, interest rate, loan term, and additional features. Consulting with a mortgage broker can also help you find a loan tailored to your needs.
Are there different types of home loans available in Australia?
Yes, there are various types of home loans in Australia, including fixed-rate, variable rate, interest-only, and split loans. Each type has its advantages and is suitable for different borrower needs.
How do interest rates affect my home loan?
Interest rates determine the cost of borrowing. A higher interest rate means you'll pay more over the life of the loan, while a lower rate can save you money. It's essential to compare rates and consider potential future rate changes.
Are there any additional costs associated with home loans?
Yes, besides the principal and interest, there might be additional costs like application fees, valuation fees, legal fees, and stamp duty. It's crucial to factor in these costs when budgeting for a home purchase.
How can a mortgage broker assist in navigating the home loan process?
A mortgage broker can provide expert advice, compare various loan options, negotiate with lenders on your behalf, and guide you through the application process, ensuring you get the best deal suited to your needs.
Zippy Financial is an award-winning mortgage brokerage specialising in home loans, property investment, commercial lending, and vehicle & asset finance. Whether you are looking to buy your first home, refinance or build your property investment portfolio, the team at Zippy Financial can help find and secure the right loan for you and your business.
Louisa Sanghera is an award-winning mortgage broker and Director at Zippy Financial. Louisa founded Zippy Financial with the goal of helping clients grow their wealth through smart property and business financing. Louisa utilises her expert financial knowledge, vision for exceptional customer service and passion for property to help her clients achieve their lifestyle and financial goals. Louisa is an experienced speaker, financial commentator, mortgage broker industry representative and small business advocate.
Louisa Sanghera is a Credit Representative (437236) of Mortgage Specialists Pty Ltd (Australian Credit Licence No. 387025).
Disclaimer: This article contains information that is general in nature. It does not take into account the objectives, financial situation or needs of any particular person. You need to consider your financial situation and needs before making any decisions based on this information. This article is not to be used in place of professional advice, whether business, health or financial.