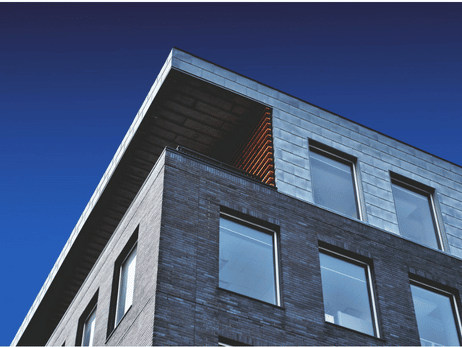 Australia's housing market has turned a corner: the book phase is over, activity has cooled and prices have fallen. The unsustainable price rises of recent years have been replaced by a sense of balance, and speculators are looking elsewhere to make a get-rich-quick buck. Yes, tighter lending restrictions are in place, but for savvy first-time investors looking to make the most of their capital, it is a perfect time to enter the market.
Recent figures from business analysts CoreLogic show that rather than continuing to fall, house prices are now plateauing: March prices were down month-on-month by just 0.3% in Sydney, 0.2% in Melbourne and 0.1% in Brisbane.
Meanwhile, population numbers in the east coast capitals are continuing to surge: Sydney and Brisbane each have a growth rate of 2%, while Melbourne is racing ahead to become our most populous capital, with a growth rate of 2.7%. And all these extra people will need somewhere to live.
Add to the mix the fact the Reserve Bank looks likely to keep interest rates at their current historic lows until at least 2020, and current market conditions offer a wealth of opportunities to investors.
But before making any major financial decisions, it is essential to:
Do Your Research
Houses in good areas with access to schools, transport and amenities will always be in hot demand and, as a result, carry a premium price. That is why people have been snapping up the many cheaper new apartments that have been soaring into our cities' skylines. But they come with a caveat.
The glut of new builds has led to a rise in unscrupulous spruikers. Companies selling the properties on behalf of new developers often market themselves as property investment companies, selling lower quality products for premium prices to unsuspecting buyers. If the units in a new build are being targeted primarily at investors, rather than owner-occupiers, alarm bells should ring, as they are unlikely to make healthy capital gains.
That is why it is essential to do your due diligence about your chosen investment property. Look at recent sales in the area and talk to local real estate agents; ask them for their opinions on current market values and rental prices. Never rely on solely one source of information before you buy.
Have a Plan
During the property gold rush of the past decade, for many investors, the decision to buy has been more about FOMO (fear of missing out) than a planned financial strategy. It is the same fervour that has stoked the Bitcoin bubble.
Before you invest, it is essential to define your ultimate goal, timeframe and what you hope to achieve along the way. Ask yourself why you are investing. Is it for a secure retirement or your children's education? As you looking for long-term rental returns, and are you fully aware of the responsibilities of becoming a landlord? What are the tax implications of your purchase? Do you have an exit strategy?
Without a clear view of your financial future, you won't be able to draw a roadmap to guide you.
Do Your Sums
As with all investments, finance is the key! The royal commission has brought the banks' practices into the spotlight, and lending standards are tight. That is why it is essential to talk to an expert mortgage-broking professional, one with access to a range of products from first- and second-tier lenders.
At Zippy Financial, we have a team of experts who call upon years of expertise to match you with the right loan – one that will help you onto the first rung of the investment ladder… and one step closer to a secure financial future.