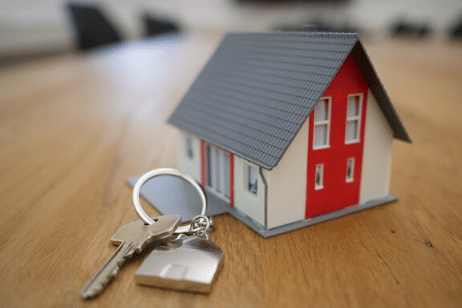 Unless you have been hiding under a rock for the past few years and you are still ordering takeaway via the Yellow Pages, you would have heard of Uber Eats, Deliveroo, MenuLog and their fellow meal delivery apps, which have revolutionised how we feed ourselves on splurge nights.
As a mortgage broker, I can see a lot of similarities between the services I provide and what Uber Eats and their compatriots have to offer.
Sounds unusual? Hear me out and I will explain… although you won't get a pizza or Pad Thai at the end of it, sorry!
Back in the days, you had to find that elusive phone number in the phone book or search through your collection of pamphlets and menus. Then you would call up the restaurant you felt like eating from, place an order, get dressed and leave the house to pick it up.
When you arrive, you hope that your food would be ready and that your bag contains the food you actually ordered. By the time you get home to eat your takeaway meal, you then cross your fingers that it is going to taste good.
What an effort! Sometimes, cooking at home would have been a much simple and faster option…
Nowadays, all you need to do is open your preferred food delivery app and you have the best of the local restaurants at your fingertips. There is no need to ring around looking for the best deal or trying to figure out which store has a vegan option or caters for those with a nut allergy, because it is all laid out for your ordering pleasure.
So how does this relate to you getting a home loan?
Think of the process of going direct to the bank to get a loan. Here, you get access to one set of products, you have limited options, with lots of legwork from you to gather the required documentation.
To compare the loan with other banks, you would need to call or visit each one individually, then sit down and sift through the data you have collected to determine which one was right for you.
The manager of each bank has a vested interest in securing you as a customer so they are going to emphasise the benefits of their loans while glossing over the pitfalls, leaving you confused. This sounds a lot like old-school takeout orders as I mentioned above.
Enter the mortgage broker, in his or her cap to save you from all this hassle and potentially a terrible loan – just like Uber Eats saves the hungry hoards from the aforementioned takeaway tango.
Mortgage brokers are paid by the lender, regardless of which product or institution you choose, so we are not biased in our recommendation. We will lay out all the options like a buffet. We care about the results we get for our clients, because our business thrives on word of mouth and repeat customers – unlike those massive banks who can get away with almost anything and still turn a profit.
And, we will help you select a product that meets your unique requirements – we take into account everything from interest rates, offsets and redraws, linked credit cards and frequent flyers points – so you won't be the vegetarian living on naan and hot chips because someone forgot that the local Indian does not have any vegetarian curries!
We also offer that thing you cannot put a price on – convenience. Tell us your story once and provide those bank statements and tax returns one time, and you will not have to repeat the same thing every time you meet with a different lender.
I can't help you with a serve of loaded nachos for two or a salter caramel pudding with homemade ice cream delivered to your door in under 30 mins BUT I can help you find the perfect home loan just as easily and almost as quickly.
This article contains information that is general in nature. It does not take into account the objectives, financial situation or needs of any particular person. You need to consider your financial situation or needs before making any decisions based on this information.