Empowering First Home Buyers: A Guide to Home Buying with Mortgage Brokers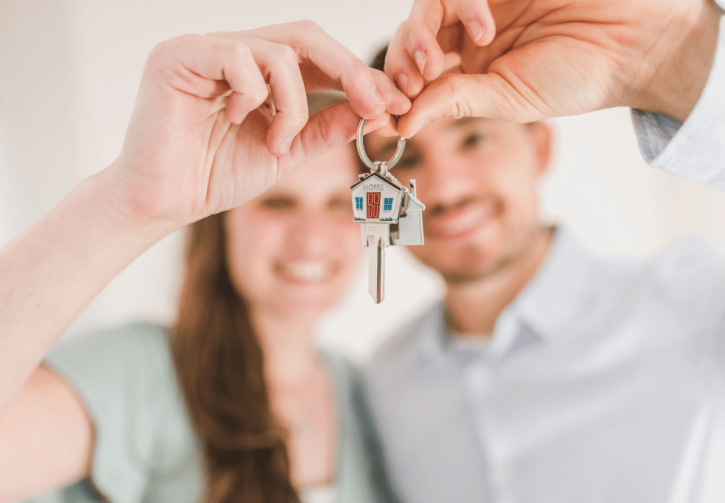 Navigating the property market as a first-home buyer can often feel like traversing uncharted and complex territories. The journey is filled with excitement, anticipation, and a myriad of decisions to make, especially in a market that is constantly evolving. The role of mortgage brokers has become indispensable, serving as a beacon of light guiding first-time home buyers through the intricate pathways of home purchasing. This comprehensive guide is designed to empower and enlighten first-time home buyers, focusing on the unparalleled assistance and insights provided by mortgage brokers, making the home-buying journey seamless and successful.
The Evolving Role of Mortgage Brokers
Mortgage brokers have emerged as pivotal entities in the property market landscape, particularly for individuals exploring first-home buyer loan options. Their adaptability, extensive knowledge, and expertise in market dynamics have established them as a reliable ally for buyers navigating the intricacies and complexities of the market. They offer a tailored approach, understanding individual needs and providing solutions that align with the buyer's goals and circumstances, making the journey of securing a first home buyer loan smoother and more manageable.
Digital Transformation and Mortgage Brokers
In an increasingly digital world, mortgage brokers have had to adapt to new technologies and online platforms to serve their clients better. This subtopic explores how technology has transformed the way mortgage brokers operate, from online applications to virtual consultations. Discover how these digital innovations have streamlined the home-buying process and improved the overall experience for first-time home buyers.
Mortgage Brokers and Market Trends
The property market is ever-changing, with fluctuations in interest rates, housing prices, and lending regulations. Here, we delve into how mortgage brokers stay ahead of these market trends. Learn about their role in helping first-time buyers navigate a volatile market, offering insights, strategies, and up-to-the-minute information that can make all the difference in securing the right home loan.
Simplifying the Complex Journey
The journey to purchasing your first home is laden with complexities and decisions. Mortgage brokers act as navigators, simplifying the process and offering personalised solutions and unwavering support. They demystify the financial jargon and provide clarity, allowing buyers to make informed decisions with confidence. Real-life success stories and testimonials underscore the positive impact and the invaluable assistance provided by brokers in securing the ideal home.
Government schemes and financial assistance
The government has rolled out various schemes to assist first-home buyers, such as the First Home Loan Deposit Scheme, among others. Mortgage brokers play a crucial role in helping buyers leverage these schemes, providing insights and advice on maximising benefits and meeting eligibility criteria. They ensure buyers are well-informed about the available assistance and guide them in making the most of these opportunities.
Educational Support and Informed Decision-Making
Knowledge is power, and mortgage brokers are the torchbearers of this power for first-home buyers. They provide educational resources, advice, and insights that are instrumental in making informed and prudent decisions. This knowledge-sharing builds trust and confidence among buyers, ensuring they are well-equipped to embark on their home-buying journey.
Comparison with Direct Lending
While direct lending is an option, mortgage brokers offer a plethora of advantages, including personalised service and access to a diverse range of loan options. They act as intermediaries, negotiating on behalf of the buyer and presenting an array of choices, allowing buyers to select the one that best suits their needs and preferences.
First-home buyers are the lifeblood of the property market, and mortgage brokers are the architects of their dreams, building bridges between aspirations and reality. They simplify the complex, enlighten the uninformed, and empower the ambitious. For first-home buyers looking to make their mark in the property landscape, mortgage brokers are the companions you need, turning the dream of homeownership into a tangible reality.
Frequently Asked Questions
Why is it essential for first home buyers to consider mortgage brokers?
It is essential as mortgage brokers can offer first home buyers a range of options and assist them in navigating through the complex home buying process. They provide expert advice, compare loan options from various lenders, and help find the most suitable mortgage based on individual financial situations, empowering first home buyers to make informed decisions.
How do mortgage brokers empower first home buyers?
Mortgage brokers empower first home buyers by providing them with knowledge, resources, and support needed to understand the mortgage process. They offer personalized advice, assess individual financial situations, and recommend suitable loan products, ensuring that buyers are well-informed and confident in their decisions.
What are the benefits of using a mortgage broker for first home buyers?
The benefits include access to a wide range of loan options, personalized advice based on individual financial situations, assistance in understanding and navigating the mortgage process, and potentially saving time and money by finding the most suitable mortgage deals.
Can mortgage brokers assist with loan pre-approval?
Yes, mortgage brokers can assist first home buyers with obtaining loan pre-approval, which can provide them with a clear understanding of their borrowing capacity and help streamline the home buying process, allowing them to focus on finding their ideal home.
How can first home buyers prepare for a meeting with a mortgage broker?
First home buyers can prepare by gathering necessary documentation such as proof of income, credit history, and any existing debts or assets. They should also have a clear understanding of their budget, financial goals, and any preferences regarding loan features or structures.
Does Zippy Financial offer services to assist first home buyers?
Yes, Zippy Financial offers a range of services designed to assist first home buyers, including providing expert advice, comparing loan options, and helping buyers navigate through the mortgage process to find the most suitable solutions based on their individual needs and financial situations.
Zippy Financial is an award-winning mortgage brokerage specialising in home loans, property investment, commercial lending, and vehicle & asset finance. Whether you are looking to buy your first home, refinance or build your property investment portfolio, the team at Zippy Financial can help find and secure the right loan for you and your business.
Louisa Sanghera is an award-winning mortgage broker and Director at Zippy Financial. Louisa founded Zippy Financial with the goal of helping clients grow their wealth through smart property and business financing. Louisa utilises her expert financial knowledge, vision for exceptional customer service and passion for property to help her clients achieve their lifestyle and financial goals. Louisa is an experienced speaker, financial commentator, mortgage broker industry representative and small business advocate.
Louisa Sanghera is a Credit Representative (437236) of Mortgage Specialists Pty Ltd (Australian Credit Licence No. 387025).
Disclaimer: This article contains information that is general in nature. It does not take into account the objectives, financial situation or needs of any particular person. You need to consider your financial situation and needs before making any decisions based on this information. This article is not to be used in place of professional advice, whether business, health or financial.