Financial Fresh Start: Smart Money Moves for the New Year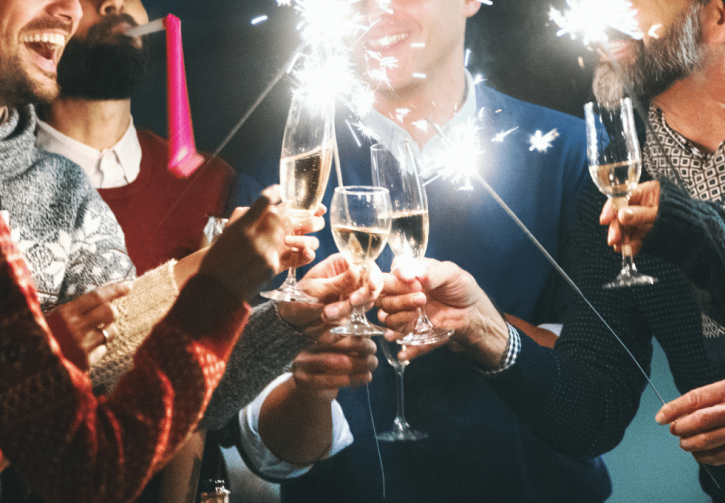 As the calendar flips to a new year, it's the perfect time for a financial fresh start. Whether you're recovering from the holiday spending spree or simply looking to improve your financial health, the concept of "smart money" management, with the assistance of financial planning, can be your guiding star. Here's how you can make smart money moves and set yourself up for a prosperous year ahead.
Understanding Smart Money
Smart money isn't just about having funds; it's about making informed, strategic decisions with the money you have. It's the difference between working for your money and having your money work for you. This involves creating a smart money budget, investing wisely, and planning for the future.
Crafting a Smart Money Budget
A smart money budget is your financial blueprint for the year. It's a plan that accounts for your income, expenses, savings, and investments. The goal is to ensure that every dollar is allocated purposefully and efficiently.
Steps to Create Your Budget:
Start by calculating your total income, including your salary, any side hustles, and passive income streams.
Categorize your expenses into essentials, non-essentials, and luxuries. Be honest and thorough.
Determine how much you want to save each month. Whether it's for an emergency fund, a vacation, or retirement, make sure you're putting money aside.
Consider how much you can afford to invest. If you're new to investing, start small with low-risk options.
Use a Smart money budget planner to track your spending and adjust as needed. There are many apps and tools available to help you stay on course.
Investing is a cornerstone of smart money management. It's how you grow your wealth and ensure long-term financial stability. Here are some tips to get started:
Diversify Your Portfolio:
Don't put all your eggs in one basket. Spread your investments across different asset classes like property investments.
Every investment has risks. Make sure you understand them and invest according to your risk tolerance.
Keep up with financial news and trends. The more informed you are, the better decisions you'll make.
Smart Money for the Future
Smart money also means planning for the future. This includes retirement planning, estate planning, and ensuring you have adequate insurance coverage. Review your plans annually and adjust as your life circumstances change.
A financial fresh start is about more than just setting resolutions; it's about creating a sustainable, smart money system that will carry you through the new year and beyond. By focusing on smart money budgeting, investing, and planning, you can take control of your financial destiny.
Remember, smart money management, with the guidance of a mortgage broker, is a journey, not a destination. It requires patience, discipline, and a willingness to learn and adapt. But with the right approach, you can make this year your most financially successful one yet.
Frequently Asked Questions
What are some smart money moves to make in the new year?
Consider creating a budget, paying off debt, starting an emergency fund, investing in retirement accounts, and reviewing your insurance policies.
How can I effectively create a budget for the new year?
Start by tracking your income and expenses, categorize your spending, set realistic goals, and use budgeting tools or apps for better management.
Is paying off debt a priority for a financial fresh start?
Yes, prioritizing debt repayment, especially high-interest debt, is crucial for financial stability and can save you money in the long run.
How can I start investing in the new year?
Research different investment options, consider your risk tolerance, start small, and possibly consult a financial advisor.
How often should I review my insurance policies?
It's a good idea to review your insurance policies annually to ensure they meet your current needs and to look for potential savings.
Can improving my credit score be a part of my financial fresh start?
Absolutely, improving your credit score can lead to better loan terms and interest rates, saving you money over time.
Zippy Financial is an award-winning mortgage brokerage specialising in home loans, property investment, commercial lending, and vehicle & asset finance. Whether you are looking to buy your first home, refinance or build your property investment portfolio, the team at Zippy Financial can help find and secure the right loan for you and your business.
Louisa Sanghera is an award-winning mortgage broker and Director at Zippy Financial. Louisa founded Zippy Financial with the goal of helping clients grow their wealth through smart property and business financing. Louisa utilises her expert financial knowledge, vision for exceptional customer service and passion for property to help her clients achieve their lifestyle and financial goals. Louisa is an experienced speaker, financial commentator, mortgage broker industry representative and small business advocate.
Louisa Sanghera is a Credit Representative (437236) of Mortgage Specialists Pty Ltd (Australian Credit Licence No. 387025).
Disclaimer: This article contains information that is general in nature. It does not take into account the objectives, financial situation or needs of any particular person. You need to consider your financial situation and needs before making any decisions based on this information. This article is not to be used in place of professional advice, whether business, health or financial.