Understanding the True Cost of Low-Rate Mortgages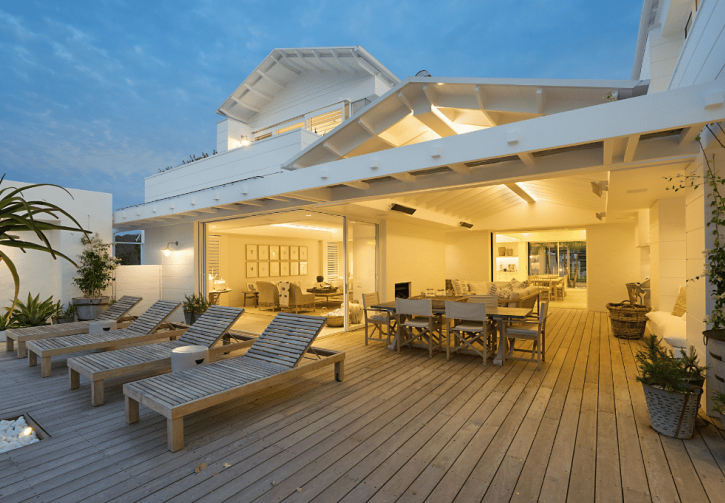 In the quest for homeownership, securing a mortgage with the lowest possible interest rate often seems like the most financially prudent move. However, the allure of low-rate mortgages can sometimes be misleading. This article delves into the complexities and hidden costs associated with low mortgage rates, offering insights to help you make a more informed decision.
Introduction to Mortgage Rates
Mortgage rates are a critical factor in determining the overall cost of your home loan. These rates can be either fixed, offering stability over the loan term, or adjustable, which can fluctuate with market trends. Currently, the market is experiencing historically low mortgage rates, but it's crucial to understand that the lowest rate doesn't always equate to the most cost-effective choice.
The Illusion of Honeymoon Rates
Honeymoon rates are enticingly low interest rates offered to new borrowers, typically lasting for a short introductory period. While these rates can significantly lower your initial payments, they often revert to higher standard variable rates after the introductory period. This switch can lead to unexpectedly higher costs over the long term, making what seemed like a cost-saving decision more expensive in the end.
A low rate mortgage might come with a catch - hidden fees and charges. These can include application fees, ongoing account keeping fees, and charges for extra features. When these additional costs are factored in, a mortgage with a slightly higher interest rate but lower fees could be more economical over the loan's lifespan.
Lack of Mortgage Features
Basic, low-rate loans often lack beneficial features like offset or redraw facilities. An offset account, for instance, can significantly reduce the amount of interest you pay by offsetting your mortgage balance against the funds in your account. Without these features, you might miss out on substantial long-term savings opportunities.
The Importance of APR in Mortgage Selection
When comparing mortgages, it's essential to look beyond the advertised interest rate and consider the Annual Percentage Rate (APR). The APR includes not just the interest rate but also any additional fees and charges, providing a more comprehensive picture of the loan's true cost.
Market Trends and Future Projections
Current market trends suggest that mortgage rates are likely to rise in the near future. Waiting for rates to drop further could end up costing more in the long run, as rising rates increase the monthly repayment amounts and the total interest paid over the life of the loan.
Expert Advice and Mortgage Strategy
Choosing the right mortgage requires a strategy that aligns with your financial situation and long-term goals. Consulting with a mortgage broker can provide valuable insights and guidance, helping you navigate the complexities of mortgage selection and avoid the pitfalls of low-rate mortgages.
While low-rate mortgages can be attractive, it's crucial to understand the full picture. By considering all factors, including fees, loan features, and APR, you can make a more informed decision that aligns with your financial goals. Remember, the lowest rate on paper doesn't always translate to the lowest cost in reality. Seeking advice from professionals specializing in financial planning can help you navigate these complexities and make optimal decisions for your unique situation.
Frequently Asked Questions
What are low-rate mortgages?
Low-rate mortgages are home loan offers with an interest rate lower than the average market rate. They are designed to attract borrowers with the promise of lower monthly payments.
How can low-rate mortgages end up costing more in the long run?
Despite lower interest rates, these mortgages can include hidden fees, longer loan terms, or variable rates that increase over time, potentially leading to higher overall costs.
What should I consider when looking at a low-rate mortgage?
Consider the total cost of the loan, including fees, the loan term, and the possibility of rate changes. It's important to read the fine print and understand all terms and conditions.
Are there any additional fees associated with low-rate mortgages?
Yes, there can be various fees such as application fees, ongoing account-keeping fees, and charges for extra features or services.
Is refinancing to a low-rate mortgage always a good idea?
Refinancing to a low-rate mortgage can be beneficial, but it depends on individual circumstances, including current loan terms, fees involved in refinancing, and how long you plan to stay in your home.
How do I calculate the true cost of a low-rate mortgage?
To calculate the true cost, consider the interest rate, loan term, and all associated fees. Using a mortgage calculator can help you compare the total costs of different loan options.
Zippy Financial is an award-winning mortgage brokerage specialising in home loans, property investment, commercial lending, and vehicle & asset finance. Whether you are looking to buy your first home, refinance or build your property investment portfolio, the team at Zippy Financial can help find and secure the right loan for you and your business.
Louisa Sanghera is an award-winning mortgage broker and Director at Zippy Financial. Louisa founded Zippy Financial with the goal of helping clients grow their wealth through smart property and business financing. Louisa utilises her expert financial knowledge, vision for exceptional customer service and passion for property to help her clients achieve their lifestyle and financial goals. Louisa is an experienced speaker, financial commentator, mortgage broker industry representative and small business advocate.
Louisa Sanghera is a Credit Representative (437236) of Mortgage Specialists Pty Ltd (Australian Credit Licence No. 387025).
Disclaimer: This article contains information that is general in nature. It does not take into account the objectives, financial situation or needs of any particular person. You need to consider your financial situation and needs before making any decisions based on this information. This article is not to be used in place of professional advice, whether business, health or financial.