Why Keep Renovation Receipts for 15 Years or More?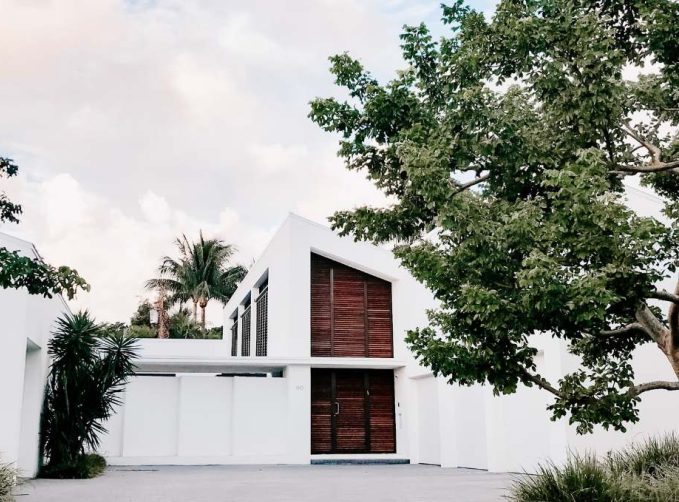 If you have renovated the kitchen, extended the deck, or transformed your carport into a fully enclosed garage in your home, you have likely left the entire experience in the past.
But if you ever plan to sell your property, you will need to keep all the receipts, documents, and certificates for future reference, and here is why…
A client of mine recently made the decision to sell their property. Fifteen years ago, they did some renovations. They applied for and received all the relevant planning permissions at the time, but they did not keep any records.
So, when they went to sell and the buyer did their due diligence, they requested copies of the council paperwork and approvals, but my client did not have this.
The Paper Trail That Almost Ended the Sale
With the settlement date fast approaching, my client contacted the Council to get copies of the relevant permissions and files. Without this evidence, the buyer was willing to walk away from the deal because they did not want to buy a property with illegal extensions, which they could be forced to remove at their own cost. But that process takes time.
The contract was extended, and the settlement was delayed while they attempted to get the required documentation. My client also had to request letters from the Council, confirming that the upgrades they had made 15 years ago did not require planning permission at the time.
This is not the first time that I have had a client deal with this sort of stressful situation when selling their property. I have also known of clients who had their settlement delayed, who had the stress and chaos of chasing up old invoices, or who had to request contract extensions over things like:
Renovations and upgrades

where they could not remember how much they had spent, where they had purchase applicates from or how long they remained on the warranty period.
Failing to remember

who had done the surveys or who the architect was.
Keeping few records

about the projects and renovations they built, the extensions they have done or the builders they had used.
Precautions to Avoid This from Happening
It is as simple as setting up a folder on your computer, or better yet, in the cloud, where you can keep a log and record of all renovations on your home or investment property. In this folder, you can store receipts and invoices related to any work that has been done on the house, copies of planning, permission and approvals, copies of warranties and a list of suppliers that you have used over time.
This is not just helpful for when you go to sell, but it can also help you quickly sort out any issues if you need to chase up a defect on a warranty or contact a previous tradie for follow up work.
When you decide to sell, you can hand this folder over to the buyer's solicitors so that they have a history of the home's renovations on record. It will be less delays for you, less headaches for them and a smoother conveyancing process for everyone. A win-win all around!
Frequently Asked Questions
Why is it important to keep renovation receipts for 15 years or more?
Keeping renovation receipts is crucial for future reference, especially if you plan to sell the property. Lack of these documents can lead to delays in the settlement process and may even jeopardize the sale.
What kind of documents should I keep?
It's advisable to keep all receipts, invoices, planning permissions, approvals, and warranties related to any work done on the house. This includes information about suppliers and tradespeople you've used over time.
How can keeping these documents benefit me?
Having a well-documented history of your home's renovations can make the conveyancing process smoother for both you and the buyer. It can also help you quickly sort out any issues related to warranties or defects.
What should I do if I haven't kept any of these documents?
If you haven't kept these documents, you may need to contact the Council or other relevant authorities to obtain copies, which can be a time-consuming process.
Can the absence of these documents lead to the cancellation of a property sale?
Yes, the absence of these documents can make buyers hesitant, as they may not want to buy a property with illegal extensions or renovations. This can lead to delays or even cancellation of the sale.
What is a convenient way to store these documents?
The article suggests setting up a folder on your computer or in the cloud where you can keep a log and record of all renovations, receipts, and invoices.
Who can help me with a home loan health check?
Zippy Financial offers a home loan health check service that looks at your overall financial situation, your mortgage, and the market to find suitable loan products and potential savings.
If you are considering selling your property, buying another property or you just want to find out whether you can get a better deal on your home loan and financial situation, get in touch with us for a home loan health check. We will look at your overall financial situation, your mortgage, and the market to look for suitable loan products and potential savings.
Louisa Sanghera is an award-winning mortgage broker and Director at Zippy Financial. Louisa founded Zippy Financial with the goal of helping clients grow their wealth through smart property and business financing. Louisa utilises her expert financial knowledge, vision for exceptional customer service and passion for property to help her clients achieve their lifestyle and financial goals. Louisa is an experienced speaker, financial commentator, mortgage broker industry representative and small business advocate.
Louisa Sanghera is a Credit Representative (437236) of Mortgage Specialists Pty Ltd (Australian Credit Licence No. 387025).
Disclaimer: This article contains information that is general in nature. It does not take into account the objectives, financial situation or needs of any particular person. You need to consider your financial situation and needs before making any decisions based on this information. This article is not to be used in place of professional advice, whether business, health or financial.