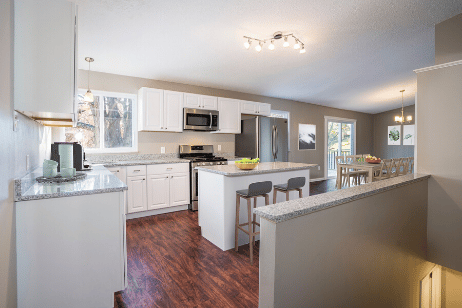 In my line of work, I have the opportunity to meet property investors and homeowners from all walks of life – experienced investors with several properties under their belt, through to young couples trying to get a foot onto the property ladder.
One of the things I unfortunately come across quite regularly is stories of property investment gone bad. It often comes down to listening to poor or ill-informed advice from friends, family and colleagues.
I recently chatted with a client who knows all too well the dangers of taking unsolicited advice from non-experts. Three years ago, a friendly conversation at a casual barbeque turned to property talk, with his mates suggesting he should look into buying an investment property on the Gold Coast.
Why the GC? Because the area was set to boom, by all accounts, thanks to the upcoming 2018 Commonwealth Games. It sounded like a reasonable suggestion, so this client sunk his heard-earned funds, hopes and dreams into a property in Australia's tourism hotspot – and waiting for his big payday to hit.
Only, it never happened.
The value of his property didn't soar skyward at all. In fact, it's currently worth around $85,000 less than what he paid for it!
The Dangers of Listening to Family and Friends
Now, I'm sure your friends mean well, and perhaps they truly believe they're offering good advice.
But let's face it – they are not property experts. Whatever advice they give you, it's really just their opinion, or a regurgitation of the latest click-bait story they've seen in the mainstream media.
You wouldn't trust Matt eh plumber to do your BAS at tax time, or Joanne the nurse to service your car – so why would you believe that they know the ins and outs of property investing?
On the other hand, when you speak to a property investing professional, you can expect rock-solid advice based on years of experience and market research. Many such experts have some skin in the game, having built their own successful portfolio prior to branching out into advisory roles. They're not just talking the talk, they've walked the walk and their advice is based on their own wins and losses, rather than rumour and conjecture.
Do you have a property in your portfolio that's dragging you down? Perhaps it has dropped in value, rents have stagnated, or you're experiencing increasingly lengthy vacancy periods between tenants, leading to lose rent and higher advertising spending?
If so, it might be time to ditch the dud property that is dragging your financial position down.
You may be better off cutting your losses and moving on to a better property in a better location – one that is more likely to propel you forward towards your financial goals. That might mean swapping it for a property in a high capital growth area, or one where rental vacancy rates are super tight. You may also like to consider looking further afield, investing in a regional town or even interstate – there are many thriving real estate markets outside of Melbourne and Sydney!
Whatever your future strategy looks like, it's crucial you get the right advice and tailor it to suit your unique circumstances. That means consulting buyers advocates and investing experts, and of course, hitting up your trusty mortgage broker for the best loan product you can get.
When you have these solid foundations in place you can ride out the small blips, when the economy and property market aren't performing at their best, and keep your eye on the long-term prize – that is, growing your wealth and building financial security through property investing.
This article contains information that is general in nature. It does not take into account the objectives, financial situation or needs of any particular person. You need to consider your financial situation and needs before making any decisions based on this information.