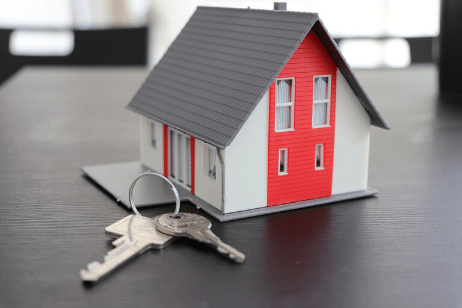 On the eve of the federal election, property investors held their breath. Would Labor comfortably romp it home, and aided by votes from the Greens, set about dismantling the negative gearing legislation that had helped them grow their property portfolio? Would the country descend into financial crisis?
We know that the property market was already on a slippery slope, long before the Prime Minister announced we'd be heading to the polls. Fewer foreign investors, regulatory changes and the tightening of credit availability had brought an end to the unprecedented boom of the past decade. The added political uncertainty only accelerated the decline.
As we now know, it was all a lot of hype for little change. The coalition government has been returned to power, and we won't be seeing any big changes to tax laws that impact the property market any time soon.
Following the result of the election, things have been looking up for investors. On the back of the Liberal/National victory, many experts are predicting a slower and shallower price downturn, thanks to the renewed confidence in the Australian economy.
The mood was lifted even further when the RBA announced they were dropping interest rates yet again – two months in a row – and news from APRA that assessment rates would be lowered also buoyed confidence.
Several industry insiders are now predicting that the Sydney market has already bottomed out and will begin to recover, with Melbourne not far behind. The government has promised to give first homebuyers a leg-up, and renewed investor activity should see the major markets bounce back faster than expected. So how are our two biggest property markets expected to respond?
Sydney
House prices in Sydney have fallen almost 15 per cent from their peak in 2017, and the market had all but dried up prior to election day. Stock on market was low, and many buyers were waiting patiently to see if prices dipped even further. Auctions certainly weren't the hive of activity they'd been in previous years.
Almost immediately, the election result put the breaks on this trend. Auction clearance rates improved by almost 10 per cent, and property values increased by 0.3 per cent, in the week following Scott Morrison's victory.
Recent auction results in the Harbour city confirm that the market is clawing back from the slump. In Lavender Bay on the lower north shore, a home destined for demolition sold for $1.21 million above the reserve, while in Mosman a deceased estate on Balmoral Avenue exceeded its reserve by $1.01 million. Meanwhile in the CBD, a bidder parted with $2.404 million for a one bedroom apartment – $204,000 above the seller's reserve.
Melbourne
Like Sydney, dwelling values have been spiralling downward in Melbourne, although economists had forecast the fall there to be a little less dramatic. After the election, market activity in the Victorian capital doubled, the prices rose a modest 0.1 per cent.
Property sales from the first half of June indicated Melbourne buyers are back in the saddle. In beachside Sandringham one three-bedroom property achieved a sale price of $38,000 above reserve, while in a nearby street a family home on a small block exceeded the reserve by $145,000. In West Melbourne a derelict terrace house the auctioneer's hammer fell at an impressive $160,000 above reserve, despite being inhabitable in its current state.
With so much change in the property and finance space in the last 12 months, the market will continue to evolve in the months ahead. If you're not sure what action to take regarding investment properties you already own, or if you're unsure where to buy next, it would be worthwhile speaking to a qualified investing expert to guide you in the right direction. Of course, if you'd like a financial health check to check your borrowing power for future purchases, we would be more than happy to assist; contact our friendly team today!
This article contains information that is general in nature. It does not take into account the objectives, financial situation or needs of any particular person. You need to consider your financial situation and needs before making any decisions based on this information.