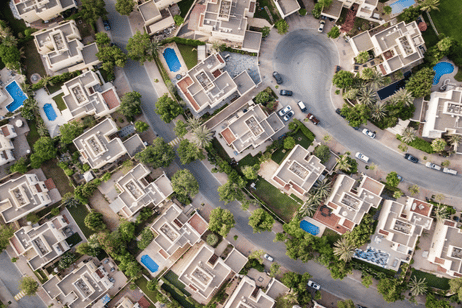 A new job, a return to family, better lifestyle, better weather – whatever your reason for starting over in a new town or city, the stresses of relocation remain the same. But there are some sure-fire tips for making the transition smoother, allowing you to view the move as an exciting adventure, rather than a dark leap into the unknown.
Rent Free
Unless you have an in-depth knowledge of the place that you are moving to, don't rush in and buy somewhere before you move. Don't even rush in and take on a lease on a house… Treat the first couple of months of your transition as a holiday. Thanks to websites like Airbnb, short-term furnished accommodation is only a few taps away. Give yourself time to explore your new surroundings and get a feel for exactly where you want to live before your commit yourself to putting down roots.
Get Packing
To give yourself the freedom to move easily during the first months of your relocation, trust your move to professional home removers, not two men with plumbers' cracks and a dodgy old van. Travel light pack your bag as if you are going on an extended family trip, and pay the extra to have the contents of your old home professionally packed. Then organise for the removal company to have your goods put into storage at the other end. It does not cost much extra for these services; and once you have decided on your long-term home, they can come and unpack everything, stress-free.
Price Check
Outsiders moving into an area pay more for homes than people moving within the area – this is a fact. Once you have an idea of where you want to live, do proper research into the property prices in the area. Talk to real estate agents, talk to a local broker and tap them from advice on the average property prices in the streets that interest you. Do not let enthusiasm for an area cloud your judgement on auction day. It could end up costing you dearly.
Get Familiar
Tap into local knowledge of getting smart with Google. Local sites are a great place to start when looking for the lowdown on schools and services in the areas you are interested in. Making contact with other like-minded people in a neighbourhood is the quickest way of finding out whether the location suits you, your family and your lifestyle.
Join In
Once you have relocated, become part of the community: show your face at school and help out with fundraising; get to know your neighbours; become involved with local groups or clubs. It is very easy to shut your front door and retreat inside a bubble of domesticity, but if you don't help work for your community, it is ever going to work for you.
This article contains information that is general in nature. It does not take into account the objectives, financial situation or needs of any particular person. You need to consider your financial situation or needs before making any decisions based on this information.