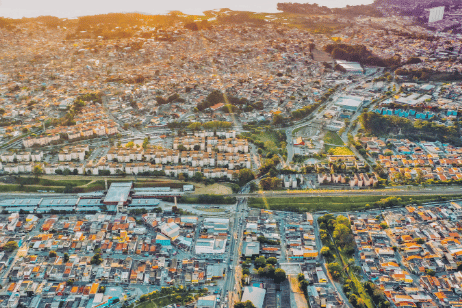 You have probably seen click-bait headlines, promising priceless advice on the top suburbs to invest in or avoid in the current property market.
While some of these stories are news articles, simply imparting market statistics, others are in fact subtle advertising for property investment "experts" or buyer's agents. Upon reading the article, you may be disappointed to find that they have not really told you anything much… there are no suburbs listed and no actionable tips.
That is because they are hoping you will engage in their services and pay them for this information. They will certainly not give it away for free!
Alternatively, you may have come across stories recommending locations or investment opportunities and through "wow, this is great, free and unbiased advice!" Well, you may be wrong. If a property spruiker is giving you the finer details on where you should be investing your hard-earned cash, chances are they are not doing it out of kindness. It is likely they are receiving kick-backs or commissions from property developers, so they have a vested interest in ushering you towards these properties with their unassuming blog entries.
So, how do you figure out who is offering actual advice versus self-serving marketing "dressed up" as education, so that you can work out which suburbs are ripe for investment and which suburbs you should avoid like the plague?
It Starts with Your Own Research
You should start by doing some research of your own. It can be time consuming but neglecting this step could be a costly mistake. You could sink your funds into a terrible investment dressed up as a bargain, which is entirely avoidable if you had conducted solid research.
What should you be looking for? More than just price growth trends! There are a number of factors that determine if an area is a good investment, including the following:
Population Growth
Population growth in an area is important, because with it comes property price increases, infrastructure spending and competition for rental properties. All this means higher rents, more stable tenants and shorter periods of vacancy for you.
Employment Opportunities
When you are leasing your investment property, one of the most important things to consider is how your tenants are going to pay their rent. If you buy in areas where industries are shutting up shop and unemployment is on the rise, you could be headed for trouble. House values could take a hit, possibly sending you into negative equity if you are only paying interest on the loan. And your rent is based not on what the property is worth, but what tenants are willing and able to pay for it. Looking at mining towns in WA as an example of this – in boom times, landlords could command huge rents for ramshackle abodes. Nowadays, there are barely any workers left in town, those that remain cannot afford to pay more than the bare minimum and owners are selling at a massive loss.
Vacancy Rates
The highest-yielding property in the country is only lucrative if someone is living in it and paying rent each month. If you experience extended periods of vacancy, coupled with advertising costs, you will be watching your profits dissolve. Be sure to check vacancy rates for each property type (houses and units) and include this in your research along median rents. $900 per week sounds great, but not if the property is empty for two months.
With a little time spent trawling the internet, you can become your very own investment expert and decide for yourself where to buy or avoid, without handing over a single dollar to property marketers who have their interest in mind, not yours.
This article contains information that is general in nature. It does not take into account the objectIves, financial situation or needs of any particular person. You need to consider your financial situation and needs before making any decisions based on this information.