BRISBANE – IS IT THE NEXT PROPERTY HOTSPOT?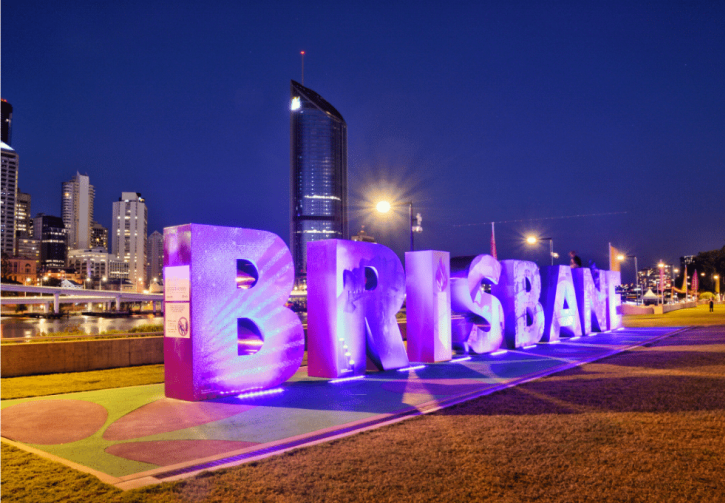 For a long time, Sydney and Melbourne have been cities to watch in the Australian property market. Unprecedented growth, cut-throat auctions and large-scale developments dotted across these cities have helped many investors build investment portfolios that have far exceeded any expectations.
However, as we all know, growth in these cities has not only slowed but has gone backwards. According to recent research, our two biggest cities may see themselves surpassed when it comes to property price growth by a contender to the north.
The BIS Oxford Economics Residential Property Prospects 2019 to 2022 report has been released, and it predicts a slow recovery from the property downturn for almost all of our major population centres.
While the property slump seems to have turned a corner across the country since the federal election, buoyed by further interest rate cuts and APRA's recommendation to lower the interest rate buffer lenders use to assess borrowing capacity, most experts are warning that the bounce back will be subtle and steady, nothing like the boom conditions that followed the GFC.
Unless, you are investing in Brisbane.
Brisbane Prices Set to Surge
The BIS Oxford Economics report suggests that house prices in the Queensland capital could leap by up to 20 per cent over the next three years, leaving Sydney and Melbourne in their dust. Units should also get a significant boost, with their price tag set to increase by around 14 per cent, according to the report.
By contrast, BIS Oxford Economics has forecast growth for Sydney at just 6 per cent, while Melbourne fares slightly better at 7 per cent. Even with these predicted gains, the median property value in both cities will fall well short of their previous peaks.
Over in the west, Perth is still recovering from the mining slowdown and should only see growth of about 7 per cent by 2022, while in Canberra the projected growth is 10 per cent.
These figures are echoed by other economists and property experts, who caution that while the worst is over in Melbourne, Sydney and Perth, we won't be witnessing double-digit gains any time in the near future.
Brisbane has had a relatively steady market, compared to the peaks and troughs seen in other capitals. Investors may not have enjoyed their wealth multiplying by the day, as they did in the height of the boom elsewhere, but at the same time they have not been subjected to the crushing blows of the last year or two. If the BIS Oxford Economics predictions are correct, those who have held onto their Brisbane investments may be about to get the payday they have been dreaming of.
Can We Take This Prediction to the Bank?
It is important to note that this report (and similar research) is just a prediction, albeit one put together by economics and property experts. The experts do not always get it right though, so I always advise all my clients to do their own research and due diligence before jumping onto any bandwagon. This includes checking out median rents, vacancy rates, demographic information and local infrastructure before deciding to invest in a property, no matter where in Australia it is located.
Frequently Asked Questions
Why is Brisbane considered as a potential next property hotspot?
Brisbane is considered a potential property hotspot due to its affordable property prices compared to other major cities, strong economic growth, increasing population, and significant infrastructure developments, making it an attractive location for investors and homebuyers.
What factors contribute to Brisbane's property market growth?
Factors such as consistent economic development, population growth, low-interest rates, and ongoing infrastructure projects are contributing to the growth of Brisbane's property market, attracting both local and international investors.
How does Brisbane's property market compare to other major Australian cities?
Compared to other major Australian cities like Sydney and Melbourne, Brisbane offers more affordable property options, lower cost of living, and a subtropical climate, making it an appealing choice for potential homebuyers and property investors.
Are there specific areas in Brisbane that are particularly attractive for property investment?
Yes, certain suburbs and regions in Brisbane are experiencing higher demand due to their proximity to the city center, quality schools, and public transport, making them particularly attractive for property investment.
What are the predictions for Brisbane's property market in the coming years?
Predictions for Brisbane's property market are generally positive, with expectations of continued growth driven by economic stability, population increase, and ongoing infrastructure and development projects in the region.
How can Zippy Financial assist in exploring property investment opportunities in Brisbane?
Zippy Financial can provide expert advice and comprehensive services to those looking to explore property investment opportunities in Brisbane, offering insights into market trends, property valuation, and financing options to help clients make informed decisions.
Whatever your investment plans are for the year ahead, be they focused on Brisbane or elsewhere, it is always a good idea to have your financial ducks in a row in case an excellent opportunity presents itself. Get in touch with us now for a financial health check, so we can help ensure you are in the best possible position to maximise your borrowing and grow your wealth.
Zippy Financial is an award-winning mortgage brokerage specialising in home loans, property investment, commercial lending, and vehicle & asset finance. Whether you are looking to buy your first home, refinance or build your property investment portfolio, the team at Zippy Financial can help find and secure the right loan for you and your business.
Louisa Sanghera is an award-winning mortgage broker and Director at Zippy Financial. Louisa founded Zippy Financial with the goal of helping clients grow their wealth through smart property and business financing. Louisa utilises her expert financial knowledge, vision for exceptional customer service and passion for property to help her clients achieve their lifestyle and financial goals. Louisa is an experienced speaker, financial commentator, mortgage broker industry representative and small business advocate.
Louisa Sanghera is a Credit Representative (437236) of Mortgage Specialists Pty Ltd (Australian Credit Licence No. 387025).
Disclaimer: This article contains information that is general in nature. It does not take into account the objectives, financial situation or needs of any particular person. You need to consider your financial situation and needs before making any decisions based on this information. This article is not to be used in place of professional advice, whether business, health or financial.