Opportunities for First Home Buyers Amid Rising Property Prices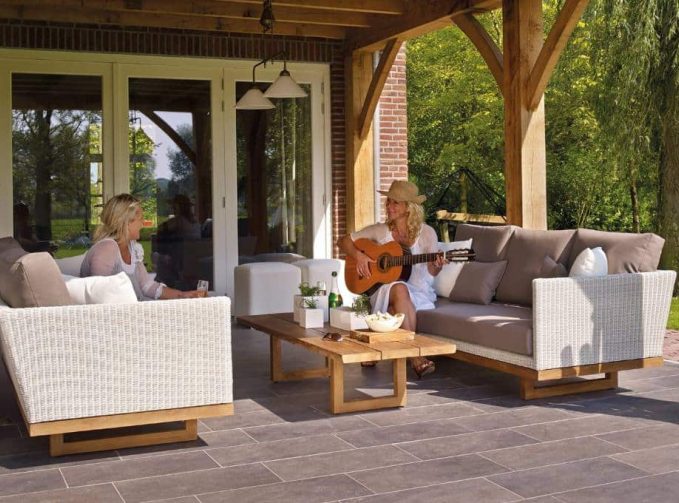 In an era where property prices are continuously on the rise, navigating the real estate market has become increasingly challenging, especially for first-time homebuyers. This article explores the current landscape of property prices in Australia and offers strategic insights for those looking to make their first foray into property investment and homeownership.
Understanding the Market Dynamics
The surge in property prices is influenced by a variety of factors, including economic growth, interest rates, and market demand. In Australia, the property market has seen significant growth, making it daunting for first-time buyers to find affordable options. Understanding these dynamics is crucial in making informed decisions.
Government Support and Incentives
To assist first-time buyers, the Australian government has introduced several schemes, such as the First Home Guarantee. These initiatives aim to make homeownership more accessible by offering financial support and incentives. It's important for potential buyers to stay updated on these opportunities and understand how they can benefit from them.
Alternative Strategies for Homebuyers
With property prices soaring, considering alternative strategies becomes essential. One approach is exploring more affordable regions or suburbs, where property prices may be more within reach. This shift can open up new possibilities for homebuyers who are willing to look beyond their initial preferences.
Financial Planning and Mortgage Considerations
Effective financial planning is key in the context of rising property prices. Prospective buyers should focus on securing favorable mortgage terms and understanding the long-term implications of their financial commitments. Seeking pre-approval for a mortgage can also provide a clearer picture of what is financially feasible.
Securing Favorable Mortgage Terms
Creditworthiness and Interest Rates: Prioritize improving your creditworthiness to secure more favorable interest rates. A higher credit score often translates to lower interest rates on your home loan. Regularly monitor your credit report, address any discrepancies, and take steps to enhance your credit profile before applying for a mortgage.
Down Payment Strategies: Strategize your down payment approach. While a 20% down payment is a common benchmark, explore options that align with your financial circumstances. Down payment assistance programs, government-backed loans, and other creative approaches can provide flexibility in meeting down payment requirements.
Professional Mortgage Advice: Engage with mortgage brokers and financial advisors for professional guidance. Mortgage brokers can help you navigate the myriad of loan options, negotiate with lenders, and secure competitive terms. Financial advisors contribute by aligning your mortgage decisions with broader financial goals.
The Strategic Role of Pre-Approval
Clarity on Financial Feasibility: Seeking pre-approval for a mortgage is a strategic step in gaining clarity on what is financially feasible. It involves a thorough assessment of your financial background by a lender, providing you with a clear picture of the loan amount you qualify for. This knowledge empowers you to narrow down your property search within your budget.
Enhanced Negotiation Power: Pre-approval enhances your negotiation power. Sellers often prioritize offers from buyers with pre-approved financing, as it indicates a serious intent and the ability to secure the necessary funds. This can be a decisive factor in competitive real estate markets.
Streamlining the Home-Buying Process: The pre-approval process streamlines the overall home-buying process. With a pre-approved mortgage, you can move quickly when you find the right property, potentially gaining a competitive edge over other buyers who may still be in the early stages of securing financing.
Proactive Adaptation to Market Dynamics
Monitoring Interest Rate Trends: Stay vigilant about interest rate trends. With rising property prices, even slight changes in interest rates can impact affordability. Regularly monitor market conditions and consider locking in your interest rate when it aligns with your financial objectives.
Flexibility in Home Search: Maintain flexibility in your home search. Be open to exploring different neighborhoods, property types, and sizes to find options that align with your budget. Flexibility allows you to adapt to market dynamics and make well-informed decisions.
Regular Financial Check-ins: Conduct regular financial check-ins, especially in the context of rising property prices. Assess your financial goals, review your budget, and adjust your financial plan as needed. Regular evaluations empower you to proactively adapt to changing market conditions.
Long-Term Investment Perspective
Despite the current high property prices, real estate remains a valuable long-term investment. The market's historical trend of growth suggests that investing in property can yield significant returns over time. Therefore, buyers should consider the long-term benefits of entering the market now, despite the high entry costs.
The rise in property prices in Australia presents both challenges and opportunities for first-time homebuyers. By staying informed, exploring government incentives, considering alternative locations, and planning finances carefully, prospective buyers can navigate these challenges successfully. The key is to approach the market with a strategic mindset and a long-term investment perspective.
Frequently Asked Questions
What are the current trends in property prices in Australia?
Property prices in Australia have been on a steady rise, influenced by factors like economic growth and market demand.
How can first-time homebuyers navigate the rising property prices?
First-time homebuyers can navigate rising prices by staying informed, exploring government incentives, considering alternative locations, and planning their finances carefully.
What government schemes are available to assist first-time homebuyers in Australia?
The Australian government offers several schemes, such as the First Home Guarantee, to make homeownership more accessible for first-time buyers.
Is it a good idea to look for properties in more affordable regions?
Yes, exploring more affordable regions or suburbs can be a strategic move for homebuyers facing high property prices in their preferred areas.
How can first-time buyers stay updated on opportunities and market changes?
Staying in touch with real estate experts, financial advisors, and regularly following market news and updates can help buyers stay informed.
What alternative strategies can be considered apart from buying in different locations?
Other strategies include looking into different types of properties, considering joint ownership, or exploring rent-to-own options.
Can first-time homebuyers benefit from consulting with financial advisors or real estate experts?
Yes, consulting with financial advisors or real estate experts can provide personalized advice and guidance, helping buyers make the most of the current market conditions.
Looking for financial solutions amidst rising property prices? Contact Zippy Financial today to explore support schemes and overcome the challenges faced by first home buyers.
Louisa Sanghera is an award-winning mortgage broker and Director at Zippy Financial. Louisa founded Zippy Financial with the goal of helping clients grow their wealth through smart property and business financing. Louisa utilises her expert financial knowledge, vision for exceptional customer service and passion for property to help her clients achieve their lifestyle and financial goals. Louisa is an experienced speaker, financial commentator, mortgage broker industry representative and small business advocate.
Louisa Sanghera is a Credit Representative (437236) of Mortgage Specialists Pty Ltd (Australian Credit Licence No. 387025).
Disclaimer: This article contains information that is general in nature. It does not take into account the objectives, financial situation or needs of any particular person. You need to consider your financial situation and needs before making any decisions based on this information. This article is not to be used in place of professional advice, whether business, health or financial.