Booming Demand: The Rising Appeal of Units in the Real Estate Market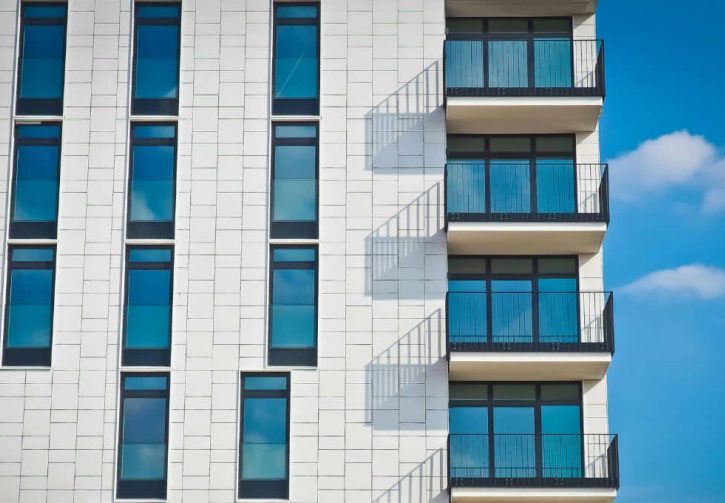 Apartments stand out as an affordable choice when it comes to cracking the property market, not to mention downsizing. But a looming shortage may push unit values higher.
According to CoreLogic, units can be an affordable choice for first home buyers, costing around 30% less than houses. Then, as we head into our senior years, an apartment offers secure, low maintenance living, often with a wealth of amenities right at the doorstep.
Apartment demand is outstripping supply
Apartments may be affordable today, but a lack of new apartment construction coupled with rising immigration levels, points to a looming apartment shortage, according to CoreLogic. And that could push values higher.
Close to 60% of new home shortfall is expected to be in the apartment market.
On the demand side, CoreLogic says a stronger-than-expected level of migration into Australia has seen overall housing demand "skyrocket". Historically, new migrants head to the high-density areas of our big cities, putting extra pressure on the unit market.
As explained by CoreLogic, with interest rates potentially easing in 2024, greater demand and tight supply could fuel a "price boom" in the unit market.
Why are more of us choosing apartment living?
Modern apartments are packed with the latest design and sustainability features, meaning that they are no longer the poor relation to freestanding houses.
Across our major cities, apartments now account for 30% of all homes, up from 23% in 2010.
And the appeal does not just lie with affordability. Today's apartments usually come with a wealth of benefits including:
because apartments are generally cheaper than houses, they are more often under the price caps for a range of government schemes including the Home Guarantee Scheme, stamp duty concessions and first homeowner grants (usually for new builds). These schemes can be combined to potentially save tens of thousands of dollars and get you into the property market sooner.
apartment living can be the difference between living close to work or facing a long daily commute from the outer suburbs.
the days of apartments being cramped and lacklustre are over. A variety of on-site amenities, from barbecue areas to pools, gyms, and car-wash bays, make unit living convenient and relaxing.
not interested in spending precious spare time mowing the lawns or cleaning the gutters? Unlike houses, units require minimal upkeep, letting residents enjoy more quality time.
if you are after a lock-and-leave lifestyle, modern apartments fit the bill. Advanced security features add up to a safe and secure living environment.
Is now the time to take the leap?
Right now, apartments still present an affordable option for first home buyers, downsizers, and investors.
The median apartment price across our state capitals is currently $637,593, but if CoreLogic is correct, that figure will soon increase as demands outstrips supply.
So, if you would like help exploring your options to purchase your first property, for example, with just a 5% deposit via the Home Guarantee Scheme, then get in touch to discover your borrowing power.
Frequently Asked Questions
What is driving the increased demand for units in the real estate market?
The demand for units is being driven by factors such as affordability, urban lifestyle preferences, and the desire for lower maintenance living spaces.
Are units a good investment compared to traditional houses?
Units can be a good investment due to their typically lower entry price, potential for higher rental yields, and appeal to a diverse range of renters.
What should buyers consider when purchasing a unit for investment?
Buyers should consider location, amenities, body corporate fees, potential rental yield, and the overall condition and age of the unit.
How do units appeal to first-time homebuyers?
Units often appeal to first-time homebuyers due to their more affordable pricing and convenient locations near city centers and amenities.
Are there any downsides to investing in units?
Potential downsides include strata fees, restrictions on pet ownership and renovations, and possible oversupply in certain areas affecting growth potential.
How does the location of a unit impact its investment potential?
Location is crucial; units in high-demand areas, close to transport, shops, and amenities, typically have better growth and rental prospects.
Zippy Financial is an award-winning mortgage brokerage specialising in home loans, property investment, commercial lending, and vehicle & asset finance. Whether you are looking to buy your first home, refinance or build your property investment portfolio, the team at Zippy Financial can help find and secure the right loan for you and your business.
Louisa Sanghera is an award-winning mortgage broker and Director at Zippy Financial. Louisa founded Zippy Financial with the goal of helping clients grow their wealth through smart property and business financing. Louisa utilises her expert financial knowledge, vision for exceptional customer service and passion for property to help her clients achieve their lifestyle and financial goals. Louisa is an experienced speaker, financial commentator, mortgage broker industry representative and small business advocate.
Louisa Sanghera is a Credit Representative (437236) of Mortgage Specialists Pty Ltd (Australian Credit Licence No. 387025).
Disclaimer: This article contains information that is general in nature. It does not take into account the objectives, financial situation or needs of any particular person. You need to consider your financial situation and needs before making any decisions based on this information. This article is not to be used in place of professional advice, whether business, health or financial.